After her string of unsuccessful relationships, Taylor Swift is not leaving anything to chance this time around. According to Hollywood Life, a source revealed that Tay made a long list of the qualities she wants her next boyfriend to have. But it doesn't involve simple qualities, mind you. The source said that the list was "so intense, there aren't many guys out there that live up to it." In a nutshell, Tay wants someone whose career is at the same level as hers (whaaat?), someone who's "leading man hot," and can speak at least two languages. Let's help, Tay, shall we? Drop names of the actors that can live up to her expectations in the comments!
ADVERTISEMENT - CONTINUE READING BELOW
photo via Instagram
And speaking of Tay, the country singer has another set of names to add to her growing number of BFFs. According to reports, Tay invited the UK boyband The Vamps to fly over to Los Angeles for a home-cooked meal and a group sing-along with her. As you all know, the boyband opened for the UK leg of the Red Tour for her. She got along well with the band's cuties Connor Ball, Bradley Simpson, James McVey, and Tristan Evans that she wanted to spend more time with them.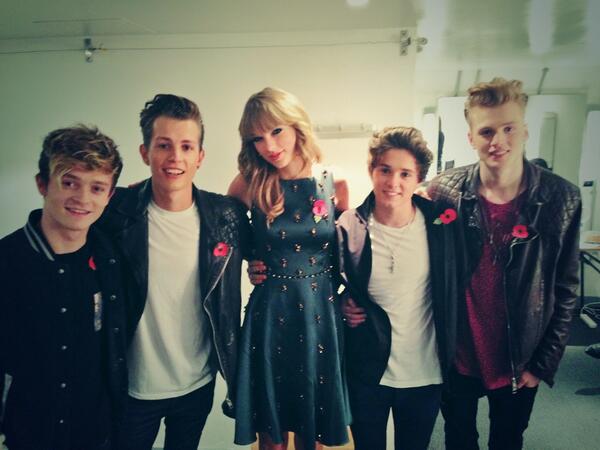 via Twitter
ADVERTISEMENT - CONTINUE READING BELOW
Remember Brie Larson from The Spectacular Now? This indie star has another movie to work on, and this time she'll be taking on the starring role. It was revealed earlier today that Brie will headline the movie adaptation of Emma Donoghue's bestselling captivity drama Room. Room is about a woman kidnapped and held captive for years by an unknown man in a tiny room, where she gives birth to his son Jack. The story's a little sensitive, as it is based on the 2008 crime case of Austrian Elisabeth Fritzl who was held captive for 24 years, giving birth to seven children.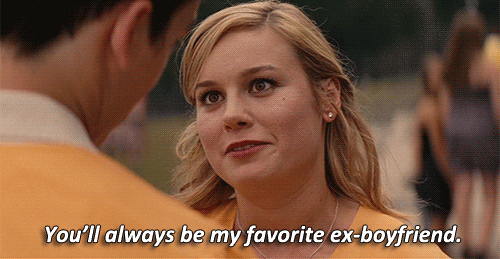 via jiffygiffy.tumblr.com
ADVERTISEMENT - CONTINUE READING BELOW
Oh, how we love Ellen DeGeneres! The host interviewed one of our favorite performers, Pharrell Williams, earlier on her show about the great year he had and the awards he's nominated for. She was even kind enough to give Pharrell the biggest hat, ever. How sweet! Watch the interview below, and we guarantee that you'll totes love the Billboard nominated musician more after.
Things take a sad turn for Glee star Naya Rivera. Big Sean, her fiance, has called off their engagement after cheating rumors surfaced just a few weeks ago. News of their rocky relationship began circulating on the Interwebs when Naya unfollowed him on Twitter, where they met. Big Sean released a statement through his rep which said, "Sean wishes Naya nothing but the best and it is still his hope that they can continue to work through their issues privately." *sigh*
What do you think of today's news, Candy Girls? Got your own goss to share? Tell us in the comments or tweet us @candymagdotcom!
ADVERTISEMENT - CONTINUE READING BELOW