Julia Barretto may be one of this generation's brightest young stars and she may also be dealing with haters and bashers from time to time, but that doesn't mean that she doesn't go through the same things like we do. In her October 2013 cover, we found out that Julia actually has the same concerns just like us. Below are some of them, which we got from her cover interview with Candy's managing editor Dyan Zarzuela!
She also has bad days.
"There are times when I feel so bloated and when I don't feel happy about myself. I think that's normal. It just depends on how you turn that around and boost your self-confidence. When I have those days, I'd rather stay home or maybe go to a salon. I'd listen to good music and look for inspiring quotes to cheer myself up."
Julia still has a lot of dreams, big dreams.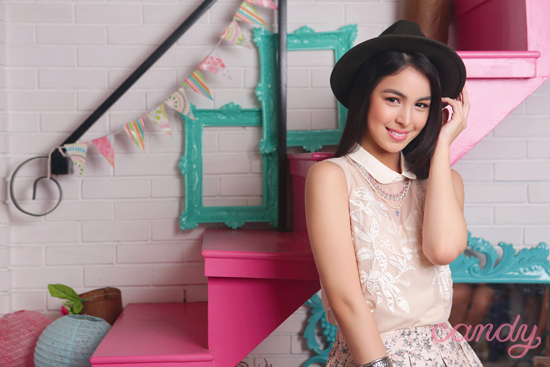 ADVERTISEMENT - CONTINUE READING BELOW
"I want to have my own clothing line. I want to play a rebel. I want to have a star named after me, just like in A Walk to Remember. I want to go to Paris and see the Eiffel Tower. I want a whole-day road trip with my friends. I want to go back to Disneyland and Universal Studios."
She loooves food and admits that it's the way to her heart.
"I love chicken adobo, sinigang, tinola, nilaga, pork chop, tonkatsu, beef steak, beef salpicao, pizza, and hot dogs. Oh, and sunog na Spam and sunog na bacon!"
Her family keeps her grounded.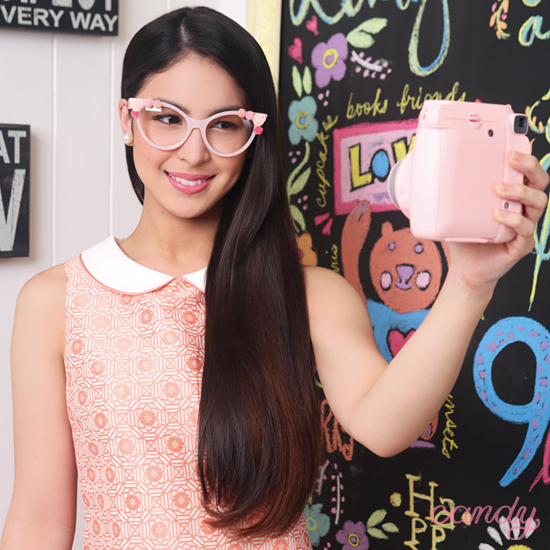 ADVERTISEMENT - CONTINUE READING BELOW
"Growing up, I guess I was aware that they were famous... They keep me grounded; they remind me to stay humble."
What makes her happy is inspiring other people.
"When people say that I'm an inspiration to them and that I've changed their lives, or when they say that I've made an impact on them, I find that really touching."