All Access
5 Stereotypes About Millennials We're Tired of Hearing
It gets exhausting and frustrating, too, guys.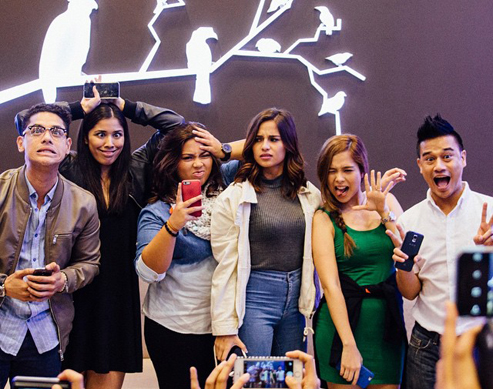 PHOTO The Sandbox Collective
Millennials. Mention the term during meal time and we guarantee there will be an endless discussion at the table. The term has been attached to a lot of things—mostly negative—and we who are part of the generation are actually getting tired of this. We've been tagged as the Generation ME, the self-absorbed generation whose only concern is supposedly ourselves. We've been the subject of both fascination and frustration, and countless online posts aimed to address our "personality issues." It will probably take us the entire day if we put every single stereotype about our generation, but we're listing down five of the most common ones here. Read on.
1 Millennials are entitled.
Millennials are self-confident. We know what we want and how we to get it. Well, most of the time. If plan A doesn't work, we'll have another plan in mind. We always have a say in anything and everything, and we want our opinions to be heard. Sometimes it does get out of hand, but isn't having concern for the welfare of the individuals around you better than having NR (read: no reaction) at all?
ADVERTISEMENT - CONTINUE READING BELOW
READ: 10 Struggles Only Girls Who Are Grade-Conscious Will Understand
2 Millennials love to #YOLO.
#YOLO or "you only live once" has been attached to a lot of things, but lately it has gotten a bad rep. Don't get us wrong, there are a lot of people out there who do YOLO the wrong way, but there are millennials out there who use it for their own good and use their lives to pursue the things they've always wanted to. Things like starting online shops, their own online publications, and even making money out of blogging.
3 Millennials love and need positive feedback...
Wrong, wrong, and wrong. You don't have to agree with our views and opinions because we're always open for a good discussion and a great exchange of views. All we really need is to know that our opinions are heard.
4 ...But won't even work hard for it.
To other generations, we may seem lazy because we spend a lot of our nights being some place else and meeting new people or our weekends in the mountains or the great outdoors. But we do work hard and make it a point to finish all the things we need to do for school so we have the time to do our hobbies and passions as well.
ADVERTISEMENT - CONTINUE READING BELOW
5 Millennials are always online.
Lastly, millennials have all the time in the world to share things on Facebook, Twitter, Tumblr, Instagram, SnapChat, Vine, or any new social media app that's been launched. It's not always about sharing. Sometimes we just have to know what's happening out there because we're concerned about our loved-ones' safety. Most of the time, it's our way of getting in touch with the world.
READ: 10 Struggles Only Girls with Big Boobs Will Understand
Those are only five of the statements people use to describe us, millennials. Most of the time, we really don't mind and would rather prove people wrong. But sometimes, it gets frustrating to be labeled as such. So if you're a millennial and are looking for someone to get what and how you're exactly feeling (like being misunderstood, yes?), The Sandbox Collective's upcoming offering will surely make you happy.
This month, they'll be bringing us the first of its Blueprint Originals called NO FILTER: Let's Talk About ME. It is an original monologue series by millennials for millennials and about millennials. Starring eight of Manila's brightest young people (Jasmine Curtis-Smith, Lauren Young, Cai Cortez, Saab Magalona-Bacarro, Sarah Facuri, Khalil Kaimo, Micah Muñoz, and Mikael Daez), NO FILTER is directed by Toff De Venecia (Dani Girl and The Boy in the Bathroom) and will feature various written works by Wanggo Gallaga, Jam Pascual, Regina Belmonte, Margarita Buenaventura, and many more.
ADVERTISEMENT - CONTINUE READING BELOW
No Filter will run from July 25 to August 1 at the Carlos P. Romulo Auditorium, RCBC Plaza, Makati City. For ticket inquiries, you can call The Sandbox Collective at 58506909 or 09178996680.
Spending an extra year in college shouldn't feel like the end of the world.
This year's Shell National Students Arts Competition (NSAC) theme is "ImagineNation."
By 2020, aspiring shoemakers will be able to take TESDA-certified training programs in shoe technology!
Wondering what to expect for the competition on Sunday?
Put these movies on, catch these inspiring quotes, and remind yourself that you deserve to be loved and to grow, with or without your S.O.
For instance, UP MBS welcomes students from any university, college graduates, and even professionals!
From the master crammer to the sleeping beauty.
Do you thrive on working late nights and dread waking up early to get to school?
The student-artist talks about how he got started on portraiture and food art, his most memorable piece, and his advice to fellow student-artists.
For the third time, University of Sto. Tomas ranked first in an independent survey on the best psychology schools in the country.
"Psychology major ka? Sige nga, can you read my mind?"