All Access
5 Stages of Crushing on Miles Teller
When did the Whiplash actor become so cute?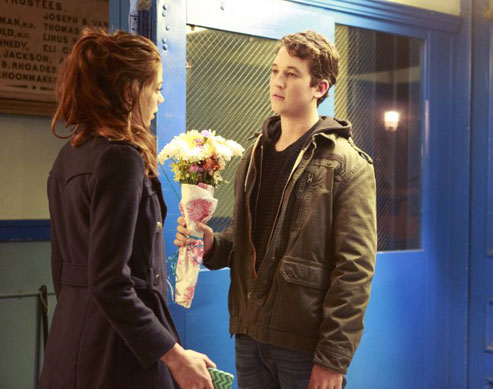 PHOTO Viva Films
Denial. Who's this douchey-looking guy and why does he have chemistry with everyone, especially Shailene Woodley in The Spectacular Now? What do they see in him that you don't?

Anger. Ugh, why is he so good? Somehow, he brings something new to the table even if he's playing yet another conceited jerk. (See: Divergent, The Spectacular Now, 21 & Over.)


via gifthescreen.tumblr.com

Bargaining . Maybe you can just like the way he acts. You don't have to like him as a human being. You can just appreciate his talent. He killed it in Whiplash (still in cinemas!).

Or maybe you can just ~tolerate~ him when he's around Ansel Elgort, Theo James, and your other baes.

[table:0]

Acceptance . But he's so funny! Look at him making a fool of himself with 21 & Over co-stars Skylar Astin and Justin Chon .


[table:1]

And he's so sure of himself, but not full of himself. There's a difference.

[table:2]

And that was really him pounding the drums in Whiplash. Blood, sweat, and tears for realz.

And his co-stars have nothing but good things to say about him.

[table:3]

And vice versa. Smooth, real smooth.

[table:4]

Okay, fine, maybe he's really crush-worthy.

[table:5]

Commitment . You've seen the error of your ways and now there's no turning back. Now there's only looking forward to his upcoming movies like Insurgent and The Fantastic Four, and the press tours that come with them because his interviews are the best.
So here's to you, Miles, and your unique charm. You're the best.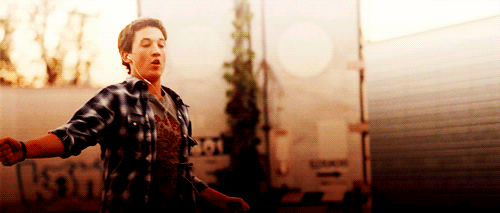 via whatsaftertheparty.tumblr.com
Whiplash is still showing in cinemas.
All you need is coffee, hot water, and milk sugar is optional!
What's your best and worst trait as a friend?
Stock your freezer with your all-time Jollibee favorites!
Make the most out of your time in self-quarantine!
It's okay to take it slow.
Are you ready to elect the next Philippine president?
A lot of them are apps we haven't heard of before.
We're sure you've seen portraits on your feed.