While nothing can top the two-hour finale of Scream Queens, these shows are delivering their own OMG moments, as if they know we'll need something to chew on this holiday break. Spoiler alert!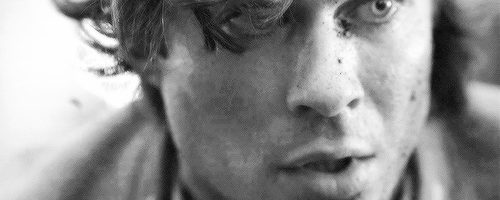 via damonsalvacrow.tumblr.com
1 On The Vampire Diaries, Stefan and Damon are sent to a special kind of hell customized for each of them. We don't fully understand everything going on in Mystic Falls these days, but we know that being stabbed by the Phoenix sword means you'll spend the rest of your days reliving all your sins. Thanks to the flash-forwards, we know that they eventually escape their personal hellholes, but it'll be interesting to see all the angst brought out by this nightmare before Christmas. Guess they're on Santa's naughty list this year!

via dailyzombie.tumblr.com
ADVERTISEMENT - CONTINUE READING BELOW
2 On iZombie, Liv and Major break up again. The zombie crusader and zombie-turned-human have been trying to make it work, but as Liv says, they both know deep down that it's a long shot. "You love the woman I was before. You tolerate the woman I am now. The truth is, we belong with our own kind." Weeell, Liv doesn't know it yet, but Ravi's cure appears to wear off after some time, so we might see Major turn into a zombie again, which means they could be a zombie couple. Silver lining, we guess?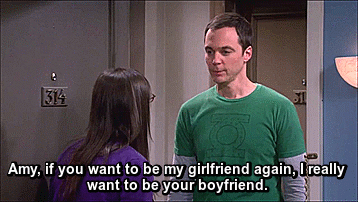 via pennyandleonard.tumblr.com
3 On The Big Bang Theory, Sheldon and Amy get back together and share a real kiss for the first time in the five years they've been dating. We're really happy for them, but we hope Sheldon treats Amy much better this time!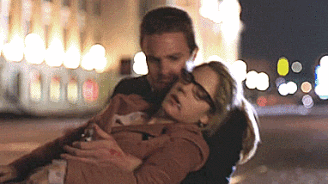 via olicityismytruepairing.tumblr.com
4 On Arrow, Oliver and Felicity are brutally attacked just minutes after getting engaged. All thanks to Damien Darhk, the relentless baddie a.k.a. the biggest Grinch of the year. Oliver manages to drive away from the scene of the crime with Felicity, who's unconscious and bleeding profusely. They can't kill off Felicity—can they?—but we're still worried for her especially with a preview like this one!
5 On The Flash, Joe finds out that he has a grown-up son named Wally. And where's Wally (sorry) this Christmas season? Knocking on Joe's door, hoping for a chance to get to know his dad and sister, which of course is what everyone wants. We're glad that at least one TV family is having a nice Christmas!
Which show are you watching now? Leave us a message or tweet us @candymagdotcom, so we can talk TV!