It embraces the eclectic. Think of Guardians as the awkward, geeky cousin of The Avengers. A talking raccoon, a tree-like humanoid, a green-skinned assassin, a revenge-driven Destroyer, and a thief who insists on being called "Star-Lord" make up this band of misfits who have "part of a plan" to save the galaxy.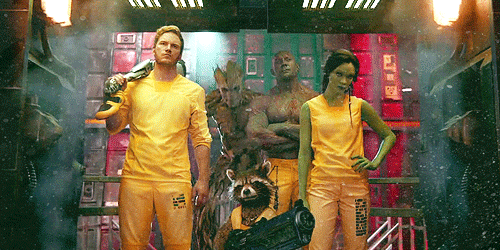 via thezhenger.tumblr.com
ADVERTISEMENT - CONTINUE READING BELOW
And because it embraces the eclectic, theres something for everyone. Some movies you have to watch with your girls, some with your boy, some with your family. Guardians promises a good time for all.
It's hilarious. Superhero movies have loosened up and become funnier over the years, but this one puts humor front and center. "Why would you want to save the galaxy?!" "Because I'm one of the idiots who lives in it!"
ADVERTISEMENT - CONTINUE READING BELOW
ADVERTISEMENT - CONTINUE READING BELOW
It stars a bunch of familiar faces: Chris Pratt from The Lego Movie and Parks and Recreation, Zoe Saldana from Star Trek and Avatar, Vin Diesel from the Fast and the Furious series, Bradley Cooper from Silver Linings Playbook and The Hangover, Lee Pace from The Hobbit series and Pushing Daisies, Michael Rooker from The Walking Dead (Merle!), pro wrestler Dave Bautista, and finally, homegirl Karen Gillan from Doctor Who (who shaved her head for the movie!). Basically a dream come true for pop culture fans.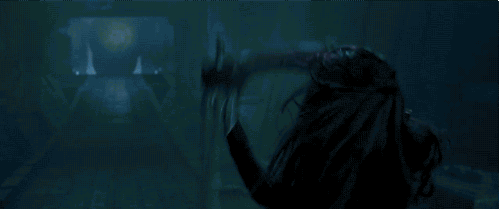 via gameraboy.tumblr.com
ADVERTISEMENT - CONTINUE READING BELOW
It doesn't matter if you know nothing about the comic books. In this age of book-based movies, isn't it refreshing to watch something you haven't read before, no expectations whatsoever, even if the book source does exist? Director James Gunn embraced the relative anonymity of the comic book: "There aren't as many rabid fans of Guardians as there are of, say, The Avengers, or as many Guardians comic books, so I have been able to recreate it more for the screen without worrying that the audience will have a different expectation of the characters." So you can expect less "the book was better than the movie" posts on your timeline.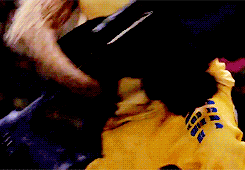 via pinefarts.tumblr.com
ADVERTISEMENT - CONTINUE READING BELOW
Guardians of the Galaxy opens Thursday, July 31.