Now it's official. The Carrie Diaries won't be back for the third season. Cue: ugly crying, groveling, kicking, and screaming.
We know we should have prepared ourselves for the news (after all the rumors!), but no one can really be ready for something like this, right? We can't imagine days without enjoying an episode of this show (but we can always re-watch, huhu). Why? Because...

Style tips, tricks, and pointers.
The 1980s setting may intimidate you, but all their clothes are still wearable today actually. We can't get enough of Carrie's accessories and chic, colorful dresses. And the show's not only for us, girls. Guys can also get a thing or two from Sebastian Kydd's outfits. Though, we doubt his sleek hairstyle (flawless!) will work for everyone.
ADVERTISEMENT - CONTINUE READING BELOW
The entire gang.
We love how all their personalities work to make them one of the best TV barkadas, ever. They were even nominated for that category in this year's Candy Readers' Choice Awards! This group may not always agree on everything, but you can be sure they all have each other's backs when things get tough. Definitely one of our barkada pegs.
ADVERTISEMENT - CONTINUE READING BELOW
KyddShaw forever and ever and ever.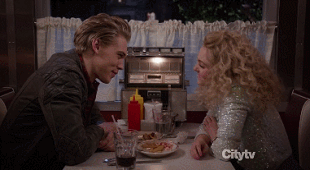 via hopeloze.tumblr.com
Although we hate it when they fight (which is, like, 60% of the time), we love how they push and pull each other through thick and thin. It's tiring if it were real life, but since it's TV, these two manage to make those moments seem romantic. Now where can we find our own boyfriend like Kydd?
ADVERTISEMENT - CONTINUE READING BELOW
Carrie Bradshaw, always.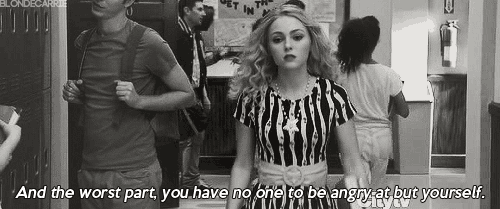 via giphy.com
Don't you just love heroines whom you can identify with? Carrie's a lot like us. She has big dreams, and she wants to work on them. She messes up sometimes, but she finds enough strength in the people she values so she can get back on track. Carrie hasn't figured out everything yet, which makes her a real person to us.
ADVERTISEMENT - CONTINUE READING BELOW
Quotable quotes galore.

via kcgraphics.tumblr.com
Who doesn't love a show that has more quotable quotes in it than we can use IRL, right?
What will you miss most about The Carrie Diaries, Candy Girls? Tell us in the comments or tweet us @candymagdotcom!