All Access
5 Possible Girlfriends For Ansel Elgort
This baby boy could use a little help from us.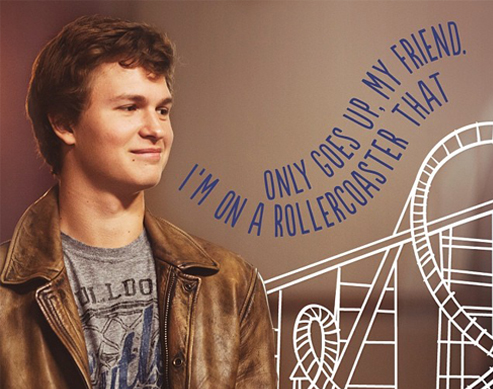 Hollywood's latest It guy (okay, totally biased but it's true) and one of the world's top bachelors might need our help in choosing the person he should end up with. Here's our list:
1. Shailene Woodley. Of course, she's the first person that comes to mind. They've been in two movies together, both as siblings (Divergent) and as lovers (The Fault In Our Stars). But Ansel admits that he likes it better when he plays Shai's lover. Cue: Squeals of delight and kilig.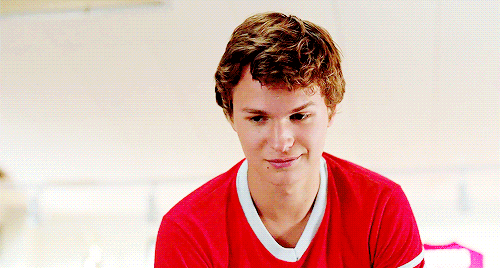 via dreamyxparadise.tumblr.com
ADVERTISEMENT - CONTINUE READING BELOW
2. Chloe Grace Moretz. In his first movie, Ansel showed all of us how easy it is to fall in love with him. His charm and nice guy persona shone through and matched perfectly with Chloe's strong and fierce aura. Watch Ansel play gentle high school jock Tommy Ross in the remake of Carrie.
3. Liana Liberato. This indie actress, who you can remember as Nat Wolff's girlfriend from Stuck In Love, is as smart and playful as our dear Ansel. Plus, she's also a gem when it comes to acting. These two will easily get along for sure.
via silentvixen.tumblr.com
ADVERTISEMENT - CONTINUE READING BELOW
4. Elle Fanning. Handsome guy + beautiful girl = match made in Hollywood heaven. Ansel's sweet and childlike nature perfectly compliments Elle's sweetness. Don't you think they'd make a good fairytale couple? We totes do!
via rooneymara.tumblr.com
5. You, Candy Girl. Yes, you. We all deserve someone as adorkable as Ansel. He's sweet and kind and gentle and childlike and super unassuming. Dear Mr. and Mrs. Elgort, please make more Ansels so that the world would be a better place for all of us. XOXO
ADVERTISEMENT - CONTINUE READING BELOW
SPOILER: In case you didn't know, Ansel already has a girlfriend. Ok, before you try and kill yourself (OA) after reading that, you have to know that Violetta Komyshan (Ansel's über gorgeous high school sweetheart) has been with him for quite sometime now. Watch this clip we found online of an Amanda Uprichard ad they did together. Totes adorbs!
Will your friendship survive the wrath of thesis?
Here are a few things that might help.
Fast cars and dark roads don't mix.
BTS' agency already made the official announcement.
The deep red lipstick shade flatters all skin tones!
The 19-year-old dancer also appeared in the music video and on Jimmy Fallon's show along with her dance crew The Lab!
This is straight out of a teleserye!
It'll be available in five cute colors!
Sometimes, it only takes a few simple additions to brighten up your area and inspire you to stay productive.