1 Twilight
And the lion fell in love with the lamb, "stupid lamb" as these two would say since Bella was sporting an injury that night. But that didn't stop them from being romantic and dancing to Iron & Wine's "Flightless Bird, American Mouth" to close the first movie in the franchise.
2 Carrie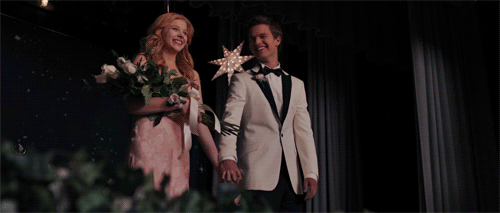 via gifs-andthings.tumblr.com
ADVERTISEMENT - CONTINUE READING BELOW
While prom may have been a place where she got bullied for the final time, Carrie White also owned it. She went with her crush, Tommy, wore a dress that looked perfect on her, and even won prom king and queen... before someone spilled pig's blood on her and she showed everyone who's boss.
3 Mean Girls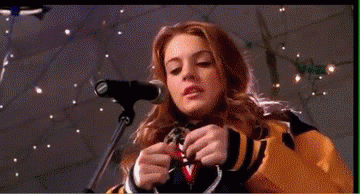 via mizge.tumblr.com
Who could ever forget this scene from the classic teen movie where Cady Heron broke the Homecoming Queen crown to several pieces and shared them with her schoolmates? Even Patrick was shocked by the whole thing in the GIF (LOL!). God, Mr. Duvall, can you wrap this up?!
4 Wild Child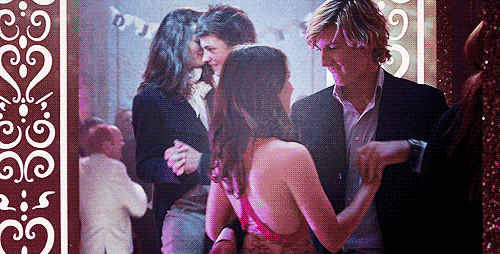 via wigglegif.com
ADVERTISEMENT - CONTINUE READING BELOW
Cute clothes? Check. Friends who have your back? Check. A+ dancing skills? Check. Poppy Moore had everything under control on her all-girls school's special night even though her school rival was attempting to kill her vibe.
5 High School Musical 3: Senior Year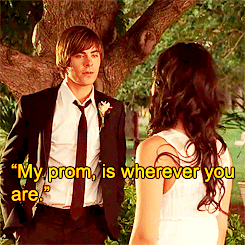 via untiloverunsout.tumblr.com
Troy bringing prom to Gabriella will always, always be one of our fave prom scenes. Their "prom night" might not have involved a fancy dinner or a fancy place and fancy OOTDs, but nothing's sweeter than singing and dancing in the rain while you're both professing your love for each other.
ADVERTISEMENT - CONTINUE READING BELOW
READ MORE:
9 Essentials For Your Perfect Prom Emergency Kit
5 Ways To Have The Best Prom Ever
#NowPlaying: 10 Sweet Songs You and Your Date Can Dance To on Prom Night
What are your favorite prom moments from movies? Let us know in the comments or tweet us @candymagdotcom to join the conversation. :)