All Access
5 Must-Listen TV Soundtracks
Yay for good music on TV!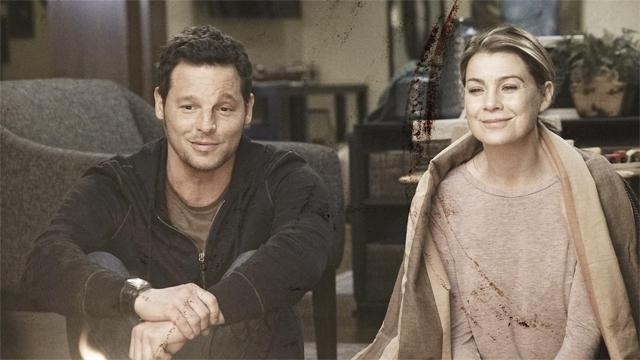 IMAGE ABC
Good music is essential to a great viewing experience. Below are five TV shows, both old and new, that really know their way around the music scene.
The Vampire Diaries
The Vampire Diaries Favorites by J0YC3
In the beginning, it felt like all our favorite music moments from the show involved angsty Stefan Salvatore (see:"Never Say Never," "Down"), and then Damon started raking in his own homeruns (see: "Feel So Close," "Give Me Love," and many more). Sigh. Like these brothers needed help making us fall for them!
Gossip Girl
Gossip Girl (1-6) Soundtrack by Ashley Simoneaux
We can't listen to Sum41's "With Me" without remembering the beginning of Chuck and Blair in that limo, or Death Cab for Cutie's "The Ice Is Getting Thinner" without picturing Serena and Dan breaking up and clinging to each other on the dance floor. Our hearts, you guys!
The O.C.
Music from The OC by Kevin Nicotera
ADVERTISEMENT - CONTINUE READING BELOW
The O.C. was a godsend to those seeking good indie music at a time when Spotify, SoundCloud, and co. weren't around yet. From its opening credits that capture sun-soaked teenage angst like no other (Californiaaa, here we cooooome) to all the Death Cab for Cutie tunes in the Seth Cohen Starter Pack, we love everything about The O.C. mix.
Teen Wolf
Teen Wolf (Seasons 1-5) – Updated Weekly by Emma Kate
Teen Wolf sees Twilight's carefully curated mix and raises their own cool collection of tunes perfect for both supernatural nocturnal adventures and everyday daytime fun. Their advantage? Viewers can instantly name the tune, thanks to MTV's helpful and discreet identification of songs that are playing at any given moment.
Grey's Anatomy
Grey's Anatomy – Complete Soundtrack by Lisa Santucci Schvach
This hospital drama is very good at taking sad music and putting it with devastating moments to make you sob like a baby (see: "Chasing Cars," "Somewhere Only We Know," and many more). In fact, it's like they have a special radar for detecting this particular brand of sadness—remember "Poison & Wine" and how Civil Wars immediately blew up after Grey's played their song in full?
ADVERTISEMENT - CONTINUE READING BELOW
What are your favorite TV OSTs? Tell us in the comments section below!
Here's a list of amazing, albeit fictional, personalities from another world that inspire us to be our authentic selves.
I will have to say that it is by far one the best decisions I have made in my whole life.
Isa is part of Candy Rookies 2020, a group of influential and aspirational college students handpicked to represent #GenerationCandy in the year to come.
It's the best time to pick up a new hobby and put those notebooks to use.
We can't handle this breakup!
For days when you need an instant outfit inspo that's still campus-appropriate.
It could very well be one of the world's largest volcanoes.
From consistently badmouthing another friend behind their backs to making snide comments sneakily disguised as compliments, here's how to deal with a tricky friendship.
From sisig to bulalo, the North has a lot to offer.
Even college students like us can apply for freelance creative jobs while we're still going for that diploma!
These simple practices, when done consistently, end up being worth a lot.
It can actually *shatter* your cartilage.