All Access
5 Movies You Should Watch If You're Obsessed with K-Dramas
For vacay night movie marathons that will make you kilig!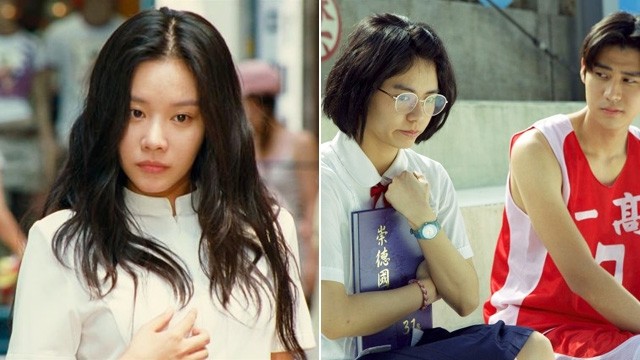 IMAGE Showbox, Hualien Media International
Let's admit it: In our heart of hearts, we all have a special place for K-Drama. No matter how many times we've seen two ridiculously good-looking people fall in love, we will never get sick of pure, unadulterated romance. Should you decide to take a break from the small screen, though (or maybe just realize that you should stop binge-watching an entire series in one night), here are five underrated movies that will make you feel equally—if not even more—kilig.
Crazy Little Thing Called Love
This Thai movie may seem familiar to you—its two leads, Baifern and Mario Maurer, starred in the Pinoy movie Suddenly It's Magic, after all. It chronicles all the growing pains of high school, particularly that of one's first love. Nam is a bespectacled, dark-skinned girl in love with the popular yet kind Shone. Despite all odds, Nam is determined to improve herself to be worthy of Shone. Featuring everything we love about high school movies—makeover scenes, direct confessions, and happy endings—this is one movie that will make you both laugh and cry at its humor and heart.
Our Times
A nerdy girl named Truly is in love with Ouyang, the most popular boy in school. Tai-yu, the handsome rebel of their high school, is in love with Min-min, the prettiest girl in their grade. Tai-yu blackmails Truly into unexpectedly teaming up in order to prevent the two school stars from falling in love with each other. What starts off as a rocky friendship slowly blooms into love. Despite emotional baggage, life-threatening illnesses, and unrelenting pride, can the two admit their change of heart to each other? Recommended for people who love tearjerking romances and secretly-good bad boys.
Suddenly Seventeen
Liang has been with her boyfriend Mao for ten years, expecting him to finally propose to her as he promised when they were both 18. However, Mao dumps her, and Liang is left devastated. After accidentally binge-eating on charmed chocolate, Liang's mindset is transported temporarily into the past, where she is suddenly 17 again. After giving up her dreams and losing her self-identity for a guy, her younger self helps her remember the confidence of her youth, allowing Liang to rediscover herself. This touching film is a testament to both girl power and true love that will give you all the feels.
She's Dating the Gangster
ADVERTISEMENT - CONTINUE READING BELOW
Not only is it a classic Pinoy movie, but a KathNiel film never disappoints. On a search for his father, Kenji, the rebellious Kenneth meets the annoyingly talkative Kelay, whose aunt Athena is dying of heart disease. Kelay begins to tell the romantic story of how her aunt Athena was Kenneth's dad Kenji's first great love, insisting on helping Kenneth find his dad so that the two high school sweethearts could be reunited once more. Alternating between the present and the '90s, this movie is a deceptively sweet and simple yet ultimately heartbreaking masterpiece that proves that you will never forget your first love.
200 Pound Beauty
Of course, if you love Korean TV shows, then you'll surely love Korean movies, as well. The romantic-comedy musical centers on overweight Hanna, a ghost singer for the haughty yet gorgeous pop star Amy. Depressed with her current life, Hanna is offered plastic surgery, where she emerges a slim and beautiful woman. Hanna soon reinvents herself, signing a recording contract of her own, and going on to be a successful pop star as well—even falling in love! However, with Amy blackmailing her, Hanna cannot hide the truth forever. Can Hanna finally be true to herself, or will her fixation for fame be her undoing?
What movies are you planning to watch, Candy Girls? Let us know in the comments!
\\\\\\\\\\\\\\\\\\\\\\\\\\\\\\\\\\\\\\\\\\\\\\\\\\\\\\\\\\\\\\\\\\
Get the latest updates from candy!
subscribe to our newsletter!
////////////////////////////////////////////////////////////////
You know you'll regret it.
You don't even have to leave the house!
From digital art to photography to mixed media, Filipino artists show that creativity is never lost in our people.
Skip a makeup step with these beauty goodies!
Take pretty notes and study effectively with these tips!
Wait for a love like this. A love that is good to you, for you.
Are you up for this challenge?
Can't wait to see the actual gowns!