All Access
#LionessNadineTurns22: 5 Times We Knew Nadine Lustre Was the Perfect Leah
This actress turns a year older today!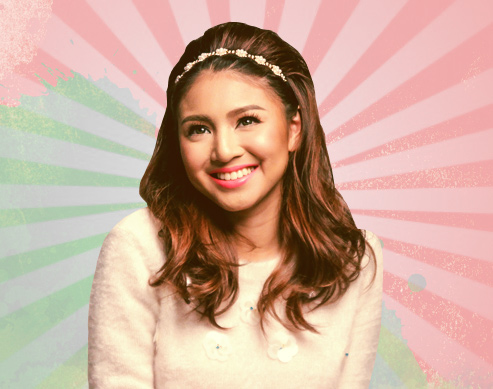 ART Trixie Ison PHOTO Mark Jesalva
Singer, actress, and On the Wings of Love star Nadine Lustre turns 22 today! The very busy actress is in South Korea right now with her BFF Yassi Pressman and stylist Jhelo Cristobal to celebrate her birthday. A lot of things have changed since we put Nadine on the cover last year, but some things also remain the same. This girl is still as bubbly and pleasant as ever (have you heard what Juan Miguel Severo said about being with Nadine and how she is still in awe of how well-received their first teleserye is?) that we can't help but see a huge part of her in her character Leah.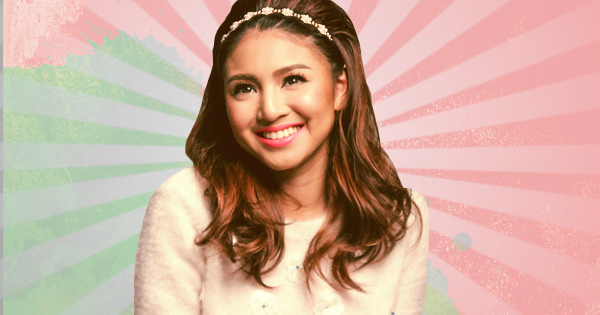 To celebrate her turning 22, we've rounded up five times this actress proved just how perfect she is for her TV role. Happy birthday, Nadine!
1 When she gave these dogs some lovin'.
Remember when her character uttered these lines on the show: "Nagmamalasakit lang ako. Kahit naman aso, kung mapapahamak, iiyakan ko pa rin, 'no."
2 When she apologized to her fans for being late for a show.
Sorry Im late again but thank you for seeing me!! 😿❤️ pic.twitter.com/UlN16zPJBc

— Nadine Lustre (@hellobangsie) October 14, 2015
She's as selfless as her character. We probably heard her apologize to Clark a hundred times on OTWOL because she can't love him completely yet because she wants him to think of his family first and because she's deeply heartbroken because of what her Nanang has done to their family.
3 When she showed us her edgy side in her music video for "Me and You."
We all know that although Leah may be sweet, she can also toughen up when the situation calls for it. Same goes for this actress. We can't even imagine dealing with a lot of haters and bashes for a few minutes, so we don't really know how Nadine does it.
READ: Learn How to Recreate Nadine Lustre's Brows Using the Exact Same Products
4 When she's just as heartbroken as we are whenever our favorite characters are hurt on the show.
Sorry.. No GV for tonights episode 😿 #OTWOLFightForLove

— Nadine Lustre (@hellobangsie) October 6, 2015
Fine, maybe because she's playing Leah on OTWOL. But remember when Nadine talked about how much of a sensitive person she is in real life? Must have been doubly difficult for her to be one of the first persons to know what's in store for Leah.
5 Whenever we see her with James Reid.
Crowd goes crazy when Nadine kisses James during OTWOL Fan's Day in Market2x. #OTWOLSpreadTheLoveTour pic.twitter.com/8OEcxMbomm @Push_Alerts

— ABS-CBN News Showbiz (@ABSCBN_Showbiz) October 25, 2015
There's just something about their chemistry that convinces us theirs is a pairing that's here to stay.
READ: You and Nadine Lustre Might As Well Be Twins Because You Are So The Same Person
Make sure you send Nadine your birthday greetings today. Tweet her @hellobangsie or tag her on Instagram @nadzlustre.
ADVERTISEMENT - CONTINUE READING BELOW
\\\\\\\\\\\\\\\\\\\\\\\\\\\\\\\\\\\\\\\\\\\\\\\\\\\\\\\\\\\\\\\\\\
Get the latest updates from candy!
subscribe to our newsletter!
////////////////////////////////////////////////////////////////
You know you'll regret it.
You don't even have to leave the house!
From digital art to photography to mixed media, Filipino artists show that creativity is never lost in our people.
Skip a makeup step with these beauty goodies!
Take pretty notes and study effectively with these tips!
Wait for a love like this. A love that is good to you, for you.
Are you up for this challenge?
Can't wait to see the actual gowns!