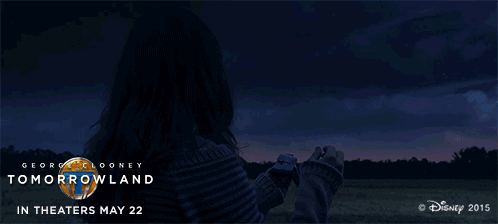 via disneymoviesanywhere.tumblr.com
Out-of-this-world thriller Tomorrowland is a monster of a movie filled with wondrous inventions, gripping scenes, and Big Ideas. It was marketed with the vaguest of teases, and it would be a crime to spoil even the little things because the entire spectacle is best seen as a whole. All you need to know is that the movie puts together the most unlikely comrades: a boy genius who grew up jaded (George Clooney), a curious and optimistic teenage girl (Britt Robertson), and a robot on a mission (Raffey Cassidy, who played the young Kristen Stewart in Snow White and the Huntsman). Together they must find a way to Tomorrowland, a secret place that exists, um, somewhere in time and space (we did say it was a secret).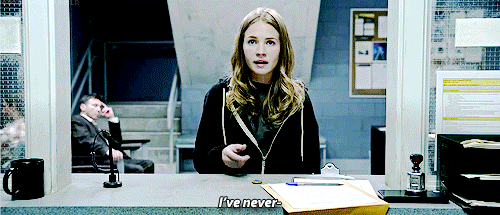 via absolutelygreatmovie.tumblr.com
ADVERTISEMENT - CONTINUE READING BELOW
For all of the film's Big Ideas, the feeling that stayed with us long after the credits rolled is hope. Life may sometimes leave you feeling defeated and deflated, but the tiniest drop of hope can go a long way. Here are a few lines from the movie that'll help you on those dark days.
1 When people question your goals or doubt your ability to achieve them.
"Why do you love the stars so much?"
"Because I'm going to go there."
"They're so far away."
"It'll take a long time, a really long time."
"What if you get all the way up there and there's nothing?"
"What if there's everything?"
2 When you feel like there's not much you can do to help.
"Even the tiniest of actions could change the world."
3 When you're stuck on something and feel like quitting.
"It's hard to have ideas and easy to give up."
4 When you can't seem to shake off the bad vibes.
"There are two wolves and they're always fighting. One is darkness and despair. The other is light and hope. Which wolf wins?"
"Whichever one you feed."
5 When all you need is for your squad to have your back.
"Dreamers need to stick together."
Tomorrowland is now showing.