1 A Whole New World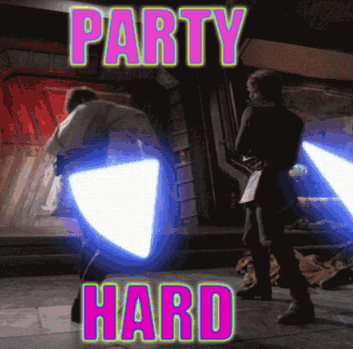 via georgetakei.tumblr.com
Travel to a galaxy far, far away and find out if the force is strong with your squad. Ask your friends to wear Star Wars-themed shirts or go all out with intergalactic costumes. For the entertainment, play DVDs of the six movies (remember to start with Episode IV to VI, and then go back to Episode I to III), hold lightsaber (or umbrella) duels, and have a contest to see who can best replicate Princess Leia's cinnamon hair buns. Complete the experience by catching Episode VII: The Force Awakens together in the theater!
Alternative: If Panem is more your scene, go with a Hunger Games theme. Think of it as a late sendoff for Katniss and friends!
2 Face Time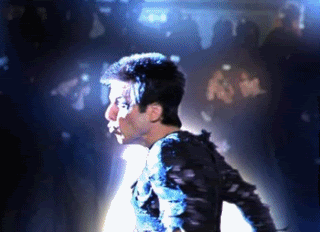 via barderorekordzpro.tumblr.com
ADVERTISEMENT - CONTINUE READING BELOW
Here's a fun idea: turn your house into The Derek Zoolander Center for Kids Who Can't Read Good and Wanna Learn to Do Other Stuff Good Too. If that makes zero sense, start by watching Zoolander, which is as hilarious as it was when it was first released in 2001. Trust us—you'll be doing walk-offs and the Blue Steel face with your friends all night! This is the perfect time to watch or re-watch the movie because the sequel will be coming out in February next year.
Alternative: If sparkles, big hair, and lots and lots of pink sound like a blast to you, go with a Jem and the Holograms-themed party.
3 Adventure Is Out There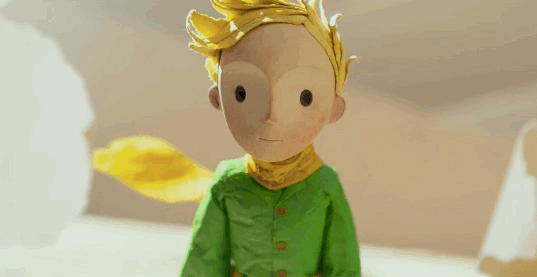 via theverge.tumblr.com
Ask your friends to bring all their travel memorabilia and knickknacks to create a wondrous space like the elderly aviator's home in the movie adaptation of The Little Prince. It'll probably be hard to find a plane to put in your backyard like he did, but if there's one thing we learned from the beloved story, it's that your imagination can take you places!
Alternative: Get into the Christmas spirit with Charlie Brown, Snoopy, Lucy, and the rest of the gang with a Peanuts-themed party.
4 Music and Lyrics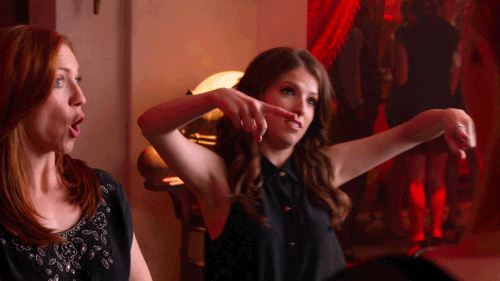 via www.pitchperfectmovie.com
Sing your heart out with your besties by holding an acapella or acoustic night at home. If you'd rather karaoke, punch in songs from the Pitch Perfect OST like "Don't Stop the Music," "Since U Been Gone," and "Party in the U.S.A." Don't forget to buy lots of cups for the ultimate challenge of the night: do Anna Kendrick's "Cups" as a group!
Alternative: Go with a Teen Beach Movie theme if you love the sun, sand, and sea.
5 Super Fun Night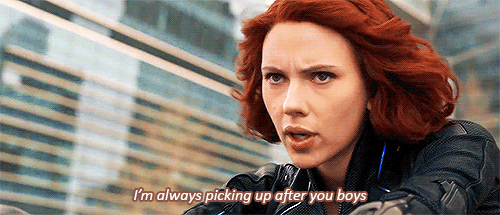 via zxrryftwifi.tumblr.com
ADVERTISEMENT - CONTINUE READING BELOW
There are so many superhero movies that came out this year and will come out in 2016: Avengers, Ant-Man, Fantastic Four, Deadpool, Batman v Superman, Captain America: Civil War, Suicide Squad, Doctor Strange, and more! You can go with one theme or combine everything and turn your party into a super buffet.
Alternative: If you prefer the small screen, you have these heroes on your side: Supergirl, Arrow, The Flash, Daredevil, and Jessica Jones.