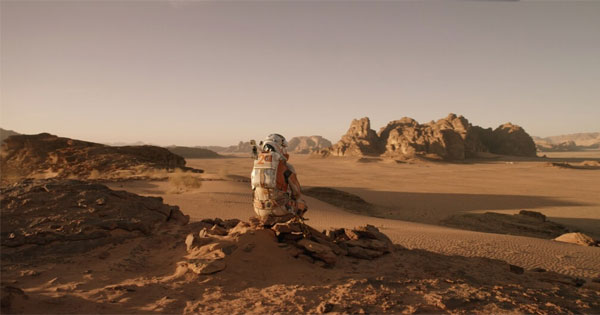 The best movies inspire us, make us laugh, and help us put things into perspective. Ticking all those boxes is The Martian, a story about astronaut Mark Watney who's left behind in Mars after being presumed dead due to a dust storm. He wakes up alone, with nothing but limited supplies and his wits and optimism. This isn't your typical space drama—Mark perseveres against all odds but also finds the humor and beauty in his predicament. It got us thinking about the problems we face on an ordinary day here on earth, and how they don't seem that awful in the grand scheme of things.
1 Feeling FOMO when your friends go on a coffee run without you.
ADVERTISEMENT - CONTINUE READING BELOW
ADVERTISEMENT - CONTINUE READING BELOW
That's nothing compared to being left behind on planet freaking Mars! But hey, we're sure your friends didn't mean to do it or hurt your feelings, just like Mark's crewmates didn't mean to leave him behind.
2 Waiting forever for a cab or car to pick you up.
ADVERTISEMENT - CONTINUE READING BELOW
A bit of spoiler: when NASA and Mark's crewmates found out he was still alive, they made a plan to rescue him. The problem is that the journey from Earth to Mars is no joke and infinitely worse than the EDSA carmageddon. Take it from Mark—pass the time by plotting out the fastest and safest route home and listening to feel-good music.
3 Being forced to listen to awful remixes while commuting.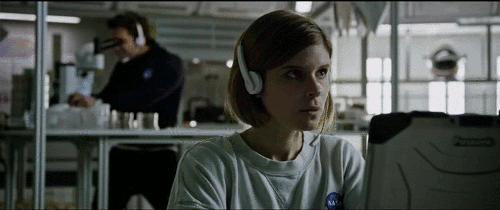 via hogwartshiddenswimmingpool.tumblr.com
ADVERTISEMENT - CONTINUE READING BELOW
You know those horrible remixes you hear on the bus or jeep, don't you? Mark only had his commander's disco tunes to keep him company and he is so not the disco type of person. He didn't have anything else to listen to so he just went with it and even sang along, which you can do too—but maybe don't sing along—until you get to your destination.
4 Having yet another burger and fries meal for lunch.
ADVERTISEMENT - CONTINUE READING BELOW
It's such a luxury compared to what Mark had to eat and how he had to stretch his limited supplies, even with the potatoes he was able to miraculously grow. Take it from him—ketchup makes everything better!
5 Cramming your homework.
One day, you might find yourself in a situation where you have to science the sh*t out of it, as Mark says. So absorb all the knowledge you can because the things you learn in school have the potential to save your life!
ADVERTISEMENT - CONTINUE READING BELOW
As for the one problem Mark doesn't have on Mars, it's—you guessed it—traffic. He has the whole planet to himself and no one's going to complain if he stops in the middle of the road to take in the view or snap a selfie or two!
The Martian is now showing in cinemas.