One proof that celebs are just like us: Their A-list status doesn't give them immunity from embarrassing moments. In light of Liam Payne's recent fall during One Direction's concert, we've rounded up a few celeb mishaps we're too embarrassed to watch again and a few tips on how you can avoid them.
But before anything else, here's what happened during that 1D concert: The group was prepared to perform "Best Song Ever" for the crowd at Croke Park, Dublin. The stage must have been slippery or the platform made it difficult for Liam to see where he was going. Next thing we know, he's already lying on the floor. Good thing Zayn Malik was there to pull him up (bless him!) and Harry Styles faked a fall to lighten the mood, so the show went on.
Next Time: Make sure your kicks are slip-proof, especially when you're going to perform or move around a lot.
ADVERTISEMENT - CONTINUE READING BELOW
Harry Styles, 2013
Here's another 1D cutie on the list. During the group's show last year, Liam pulled down Harry's trousers, so his underpants were out there for the entire world to see.
Next Time: Always wear a belt. Say no to garterized bottoms, as much as possible, especially if you have friends who love making fun of you. Guys, take note.
Taylor Swift, 2011
While performing the song "You Belong With Me," the wind blew Tay's dress.
Next Time: Wear cycling shorts. #LolaProblems Or make sure the weather agrees with what you're wearing.
Justin Bieber, 2010
Poor Justin Bieber. During a concert, the singer was hit by a water bottle onstage! That surely hurt like hell, because it hit him on the head.
Next Time: Wear flashlight headbands or reflectors on your head when you're out for a party or a concert. This way, people will always know where your head is in case they decide to throw something.
ADVERTISEMENT - CONTINUE READING BELOW
Scarlett Johansson, 2012
We just feel bad for ScarJo. She fell over while she's out for a stroll. As if that wasn't bad enough, her fall was instantly immortalized by this GIF and these memes.
Next Time: Look where you're going.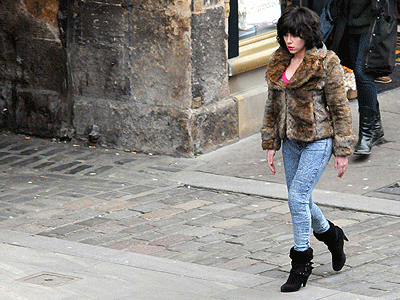 via Mashable
Jennifer Lawrence, 2013 and 2014
She tripped at the Oscars twice already that some people actually believed she faked her falls, which we totes disagree with.
ADVERTISEMENT - CONTINUE READING BELOW
Next Time: Watch your step. Or if you're naturally clumsy like our golden girl, just avoid wearing heels.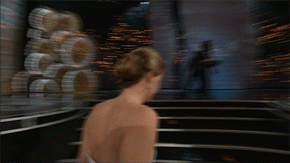 via beast17sa.tumblr.com
Got more tips to avoid mishaps like these? Share them with us in the comments or tweet us @candymagdotcom!