In the midst of our Stonefield obsession, we're feeling a little nostalgic about all the couples who WERE as adorable as Garfy and Em. May the heavens allow these stars' paths to cross again.
1. Zac Efron and Vanessa Hudgens (2006-2010)
Where they first met: On the set of Disney's High School Musical
ADVERTISEMENT - CONTINUE READING BELOW
Theirs was a love story written by Disney. What could possibly go wrong, right? They survived ugly rumors (!) hand in hand. Until they made a mutual decision in 2010 to end their relationship—no drama, no third party involved. We know V is happy in the arms of Austin Butler, but we will always ship Zanessa no matter what.
2. Ryan Gosling and Rachel McAdams (2005-2007)
Where they first met: On the set of The Notebook
ADVERTISEMENT - CONTINUE READING BELOW
In a GQ interview, Ryan admitted that he met "one of the great loves of my life" on the set of the movie. So it was really shocking when they called it off—a decision they both made. Neither one made a big deal out of it, and said they remained friends. We kept our hopes up, and just last year we thought the gods have listened to our plight when R&R reportedly kept in touch again after Rachel broke up with Michael Sheen. But now we're back to the old grind: crossing our fingers and hoping that the two kiss and make up.
3. Ian Somerhalder and Nina Dobrev (2010-2013)

via she-chose-damon.tumblr.com
ADVERTISEMENT - CONTINUE READING BELOW
Where they first met: On the set of The Vampire Diaries
Even though she was on Team Stefan when The Vampire Diaries began, Nina was actually on Team Damon IRL. Everything was rainbows and butterflies for a while, until Nina reportedly decided that she wants to be on her own for a while. The two are cool with the split and even joked about their chemistry during this year's People's Choice Awards! Looks like we'll have to wish for their happy ending in the series, instead.
4. Taylor Lautner and Taylor Swift (August 2009-December 2009)
Where they first met: On the set of Valentine's Day
ADVERTISEMENT - CONTINUE READING BELOW
We thought the couple was going to make it through the odds. The Taylors were spotted going out on dates, sending each other secret signals on Saturday Night Live, and meeting each other's parents. It was like a dream, and we were happy for our girl friend Taylor. Finally, here's a man for keeps. But three months later, they split because the relationship was reportedly going nowhere. In true Taylor Swift fashion, she was rumored to have written the song "Back To December" for the Twilight hunk. It was also the first time she apologized to a former flame, making us even sadder.
5. Justin Timberlake and Britney Spears (1999-2002)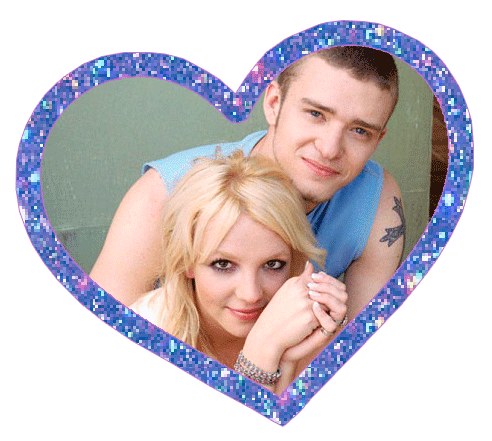 via shadeh.tumblr.com
ADVERTISEMENT - CONTINUE READING BELOW
Where they first met: On Mickey Mouse Club
How can we miss mentioning pop music's power couple? Justin and Britney will always hold a special place in our hearts. Teens looked up to them and wanted to have a relationship as sweet as theirs. So why did they break up? According to reports, it was because their scheds were just cray! Britney was the reigning pop queen then, and Justin was on a roll with boyband *NSync. *sigh* Now the two are happily committed to their own relationships. Justin's married to Jessica Biel, while Britney is rumored to have secretly married boyfriend David Lucado.
Who are the celebrity couples you wish were back together, Candy Girls? Tell us in the comments or tweet us @candymagdotcom!