It's a great time for fangirls everywhere when your favorite books get picked up for movie adaptations. From kilig-inducing YA novels like Everything, Everything to well-known classics like Murder on the Orient Express, here are five books you need to read before they come to life later this year!
Everything, Everything by Nicola Yoon
This cute and heartwarming movie stars Amandla Stenberg (Rue from The Hunger Games) and Nick Robinson (Ben Parish from The 5th Wave). Due to an immunodeficiency illness, which renders her allergic to, well, everything, 18-year-old Madeline Whittier has lived her whole life in her bedroom with only her mom and nurse to keep her company. She wishes to experience the outside world and to have an ordinary, teenage life. When a boy named Olly moves next door, she finds herself finally falling in love—and finally actually living for once. But when her control-freak mom threatens to separate her from Olly, Maddy must decide whether breaking free of the four walls of her home is enough to risk for everything.
Valerian & Laureline by Pierre Christin
This graphic novel by French artist Pierre Christin has received widespread acclaim for its visual art, concept, and storyline. Translated into over 10 different languages, the story follows space agent partners Valerian and Laureline in a series of humorous adventures as they attempt to save the universe using intergalactic technology and time travel. With fan-favorites Dane DeHaan and Cara Delevingne playing the titular characters, this space blockbuster will surely be out-of-this-world.
Wonder by R.J. Palacio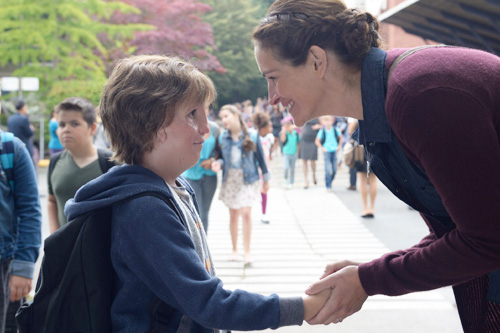 Based on the wildly popular novel, Wonder stars Jacob Tremblay as August "Auggie" Pullman, a 10-year-old boy born with several rare facial deformities. After being homeschooled for the longest time, his parents decide to enroll him into private school. Although Auggie makes friends, he is still bullied and unaccepted by several of his classmates. As the story progresses, one can't help but feel inspired while following Auggie's journey as he deals with growing pains, judgmental treatment, and finally, acceptance of himself. Since the movie is directed by Stephen Chbosky (director and author of the heart-wrenching The Perks of Being a Wallflower), Wonder will surely be a tearjerker, so get your tissues ready.
ADVERTISEMENT - CONTINUE READING BELOW
Maze Runner: The Death Cure by James Dashner
Our Teen Wolf-favorite Dylan O'Brien is back and better than ever in the third and final movie installment of the worldwide dystopian bestseller The Maze Runner series. The premise follows Thomas and the rest of the surviving Gladers as they attempt to find a cure for the deadly disease known as The Flare, subsequently facing off against the cruel scientist organization WCKD one last time. Friendships and loyalties will be tested in this ultimate battle for the truth and freedom the Gladers have dedicated their lives to uncovering. 
Murder on the Orient Express by Agatha Christie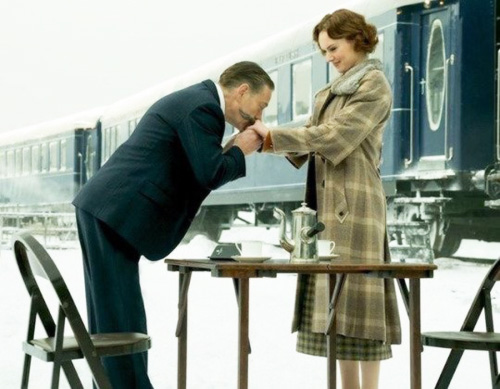 If Sir Arthur Conan Doyle is known for Sherlock Holmes, then Dame Agatha Christie—one of the bestselling authors in the world—is known for Hercule Poirot. The story follows the Belgian detective on yet another thrilling adventure as he boards a train wherein a murder later occurs. Poirot must now use his wits to find out which passenger on the train car is the culprit before they reach their destination—or before another murder takes place. Kenneth Branagh both stars and directs this thrilling film, boasting an ensemble cast that features the likes of Johnny Depp, Daisy Ridley, and Michelle Pfeiffer.
What books are you reading this year? Let us know by leaving a comment!