Pretty Little Liars doesn't have a holiday episode this year, but it's okay because they gave us a special episode about the five-year jump we'll be seeing in season 6B next year. It's jam-packed with juicy details, sneak peeks, and cast interviews that are more than enough to tide us over until the January mid-season premiere. Here are five things we learned from the special episode.
1 The four girls do go their separate ways.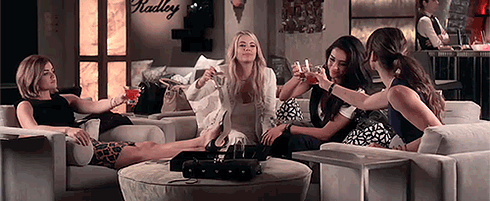 via ezrasjinglenuts.tumblr.com
With A/Charlotte apprehended, they finally have time to just be regular college girls and pursue their dreams. Hanna studies fashion at FIT in NY and interns for designer Zac Posen. She travels to Europe while working for him, where she meets her current, Anna Wintour-like boss and her (gasp!) fiancé, who is Not Caleb. Spencer goes to Georgetown and becomes a political lobbyist, while Aria changes her major to writing and becomes a book publisher in Boston. Emily goes to Cali, but drops out of college after her dad dies. She comes back to Rosewood as "the most damaged" of the girls "with the biggest secret," according to showrunner Marlene King. The rest of the girls return home as well when a new threat comes after them.
ADVERTISEMENT - CONTINUE READING BELOW
2 The new A is "a whole new brand of terror and torment."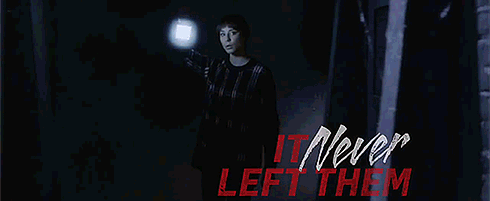 via ezrasjinglenuts.tumblr.com
The cast won't reveal anything about the new big bad (are we going to call him B? Yes, it's a him, except that he is more terrifying than A.
3 Speaking of A, Charlotte is now confined in a new hospital.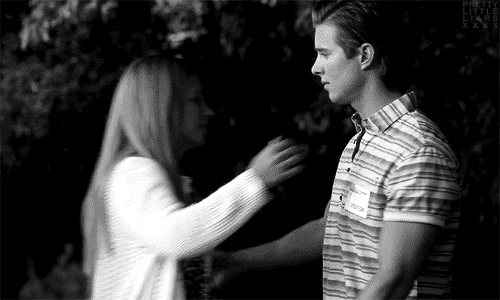 via itsjasondilaurentis.tumblr.com
She has a new doctor and the support of her family, and is making progress, according to Ali, who now teaches at Rosewood (and is secretly dating Charlotte's new doctor). Ali visits her every day and has become very protective of her sister.
4 The Emily and Paige ship might be the only one that survives the five-year jump.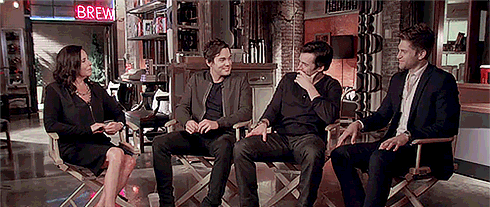 via ezrasjinglenuts.tumblr.com
In the sneak peek, Ali says she thinks Emily and Paige are seeing each other, but she doesn't know for sure. Toby and Spencer have grown apart, as well as Hanna and Caleb even though they moved to New York together. Meanwhile, Aria is in a relationship with a colleague named Liam. But our favorite boys are still very much part of the story; Toby, Caleb, and Ezra have a real bromance going on—they even go on fishing trips! Maybe these trips can help Ezra get out of the really dark place he is in, after he ""violently" loses a passion project and a new love.
ADVERTISEMENT - CONTINUE READING BELOW
5 Makeovers for everyone!
The girls are back with all new, a bit more grown-up looks. Emily has more of a beach vibe from her time in Cali, Aria still loves her prints but it's more toned down now, Hanna has a more streamlined look, and Spencer gets bangs! The actresses collaborated with the stylists to come up with their new look, and guess what they all requested? Less and smaller jewelry! RIP, Aria's ginormous earrings.
Catch the return of Pretty Little Liars next year on ETC.