All Access
5 Anime Shows We'd Definitely Watch Again
Remember Sailor Moon, Sailor Venus, Sailor Mars, Sailor Jupiter, and Sailor Mercury?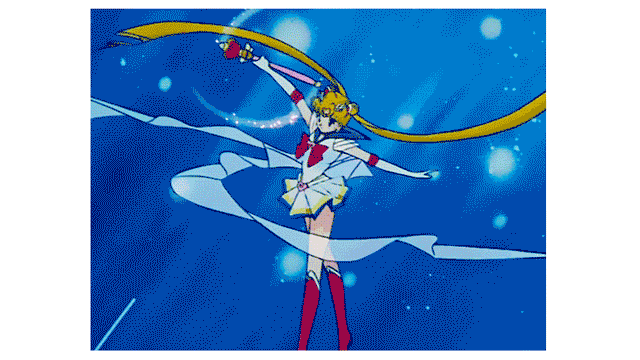 IMAGE heartcoma.tumblr.com
Back in the '90s to the early 2000s, we didn't have the luxury of streaming whatever show we wanted to watch. But it was okay because we had pretty cool shows to keep us company—in fact, we raced home after school to watch anime on TV! Here are a few titles we would love to watch again.
Sailor Moon
There was a time when calling dibs on Sailor Moon, Sailor Venus, Sailor Mars, Sailor Jupiter, or Sailor Mercury was just as crucial as choosing which Spice Girl you were in the barkada. These guardians protected the planet and looked super cute while at it!  
Ghost Fighter (YuYu Hakusho)
A typical bad boy gets much more than he bargained for when his act of kindness—saving a kid who was about to be hit by a car—takes him to the underworld and beyond. Aside from the hero Yusuke (Eugene in the Tagalog-dubbed version), the show is full of interesting characters such as the Spirit World prince who's attached to his pacifier, the demon on Yusuke's team with blood red eyes and a purple third eye, and the cutest bird-like spirit beast with big floppy ears and teeny tiny arms.
ADVERTISEMENT - CONTINUE READING BELOW
Flame of Recca
In a world where ninjas are a thing of the past, a teenage boy lives and breathes ninja culture. Little does he know that he is actually a descendant from a ninja clan wiped out hundreds of years ago and that he has the power to control fire! P.S. If you've ever wondered about your kuya or ate's strange band-aid on the cheek phase, you've got Recca Hanabishi to thank for that.
Voltes V
Before the Transformers came along, we had a super robot powered by five heroes defending the earth against horned alien villains whose leaders had a penchant for wearing whimsical medieval clothing. Voltes Five is so iconic that even if you have never seen an episode, you can probably hum or sing the Japanese theme song. The good news is that you'll be able to watch all the episodes of Voltes V on iFlix (P129 a month, after the 30-day free trial) starting next month!
ADVERTISEMENT - CONTINUE READING BELOW
Daimos
Romeo and Juliet have it easy compared to star-crossed lovers Richard and Erika. Her dad is the leader of a group of winged alien survivors, who was supposedly assassinated by Earth reps, while he's the pilot of the super robot that is Earth's greatest defense against her people. Starting next month, you can also watch all the episodes of Daimos on iFlix! 
ADVERTISEMENT - CONTINUE READING BELOW
Carlos Yulo, Filipino gymnastics superstar, comes from humble beginnings.
Knowing how to operate a vehicle is a good ~adulting~ skill to have.
Tom Riddle's diary not included.
They even beat this generation's music legends Taylor Swift and Ed Sheeran!
"You both acknowledge that growing individually doesn't mean growing apart."
Wait... she has a sister?!
Even the optional plastic bags in supermarkets.
"She's like my sister," Jacob shares.
Not too keen on blinding your prof with a very extra highlight? This Claudia Sulewski-approved trick might help.
GLG holds various workshops for the different aspects of comic making, like writing, storyboarding, drawing, coloring, and paneling.
Merry Christmas, K-drama fans!
The official opening of the 2019 SEA Games was graced by none other than Filipino Olympian gold medalists we used to read about in grade school textbooks!