JANUARY
1. Walking with Dinosaurs – January 8
If you liked the earnest, throwback vibe of Land Before Time, you'll enjoy Walking with Dinosaurs. Justin Long fans, listen up: He voices main dino Patchi.
2. 47 Ronin – January 8
Keanu Reeves has conquered all of time and space, so why not 18th century Japan, as a former slave who joins a group of revenge-seeking samurai?
3. Bride for Rent – January 15
The story has been done a gazillion times already, but it's Kim Chiu and Xian Lim so of course I'm game!
4. Jack Ryan: Shadow Recruit – January 15
Chris Pine + Keira Knightley + Tom Clancy action = boyfriend-friendly movie you'll also like.
5. Paranormal Activity: The Marked Ones – January 29
2014 is the year of Paranormal Activity: this is just the first of two films from the franchise coming out this year.
6. Saving Mr. Banks – January 29
Walt Disney and P. L. Travers, the creator of Mary Poppins, make for a doubly magical time at the movies.
ADVERTISEMENT - CONTINUE READING BELOW
7. The Secret Life of Walter Mitty – January 29
Be warned: You'll get a serious case of wanderlust just from watching the trailer.
8. Hotel Transylvania – January 31, 6:30 pm on HBO
Remember when Selena Gomez was a teenage vampire?
9. Rise of the Guardians – January 31, 8 pm on HBO
Between Rise of the Guardians and Hotel Transylvania, better round up the girls for a movie marathon on this Friday night!
FEBRUARY
10. The LEGO Movie – February 6
How have we survived this long without a LEGO movie?
11. Fun Size – February 9, 1pm on HBO Family
Victoria Justice, Jane Levy, and Thomas McDonell? Fun, fun, fun.
12. Vampire Academy – February 14 in the US, probably around the same time here
So, um, campy, it just might be the best teen vampire movie of the year.
13. Les Miserables – February 15, 10 pm on HBO
I think it's safe to say that everyone wanted to sing along with the cast, but it was too weird, not to mention rude, to do it in the theater. Here's our chance. P.S. I'm still not over Trip van der Bilt, the singing revolutionary.
ADVERTISEMENT - CONTINUE READING BELOW
14. Winter's Tale – February 19
Lady Sybil from Downton Abbey (Jessica Brown Findlay) is back from the dead and she's dying again. But this line gives me hope: "Is it possible to love someone so completely, they simply can't die?"
15. The Book Thief - February 19
How precious is Sophie Nélisse? Whether you're a bookworm or not, this movie will hit you right in the feels.
16. Argo – February 22, 10 pm on HBO
Watch Ben Affleck in all his bearded, pre-Baffman glory.
MARCH
17. Mr. Peabody and Sherman – March 6
It's a Modern Family party: Ty Burrell (Phil) is Mr. Peabody, while Ariel Winter (Alex) voices Sherman's competitive classmate.
18. The Matrix Trilogy - March 7, 7:45 pm onwards on HBO
Can you just imagine what you'll dream about after watching the movies back to back to back?
19. Veronica Mars – March 14 in the US, hopefully it'll be shown here too!
Seven years after the TV series ended, the movie is finally happening! After all this time, LoVe still makes the world go round.
ADVERTISEMENT - CONTINUE READING BELOW
20. Gangster Squad – March 15, 10 pm on HBO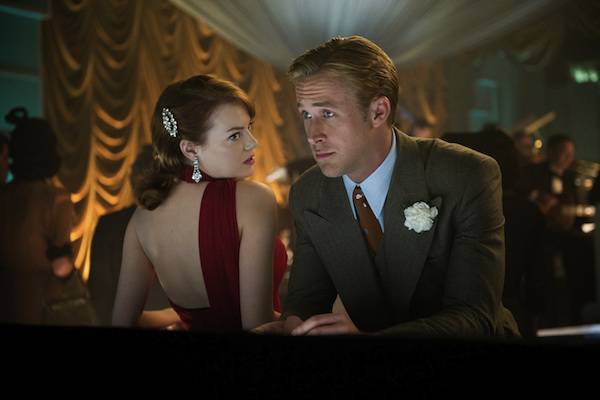 How can you miss Ryan Gosling and Emma Stone's second movie together?
21. Muppets Most Wanted – March 21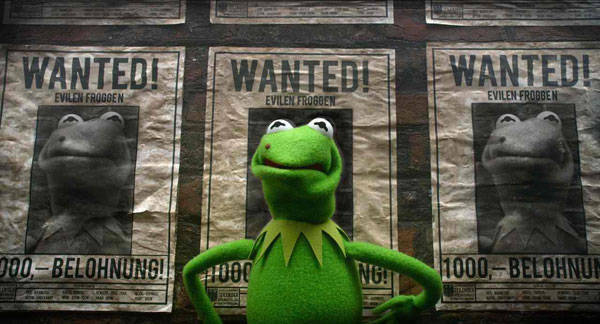 ADVERTISEMENT - CONTINUE READING BELOW
The gang meets Kermit's evil doppelganger, Constantine.
22. Divergent – March 21 in the US, most likely the same date here
Fun fact: Pretending to be Dauntless is a pretty good way to drag yourself out of bed in the morning to work out.
23. Noah – March 26
Emma Watson and Logan Lerman's new film: The Perks of Surviving the Apocalypse.
24. Captain America: The Winter Soldier – March 26
The summer superhero buffet starts with Captain America.
APRIL
25. Rio 2 – April 9
The one where Blu meets the dad and the ex-boyfriend.
26. The Amazing Spider-Man 2 – April 30
"Sorry, I love you, don't hate me!" Andrew Garfield and Emma Stone are TOO. CUTE.
MAY
27. Neighbors – May 7
It's post-rehab Zac Efron. Give the guy some love, won't you?
28. Godzilla – May 15
With Aaron Taylor-Johnson as the lead guy, it's Kick-Ass vs. Godzilla.
29. X-Men: Days of Future Past – May 22
Everyone's back! Except Rogue, whose one and only scene got cut.
30. Maleficent – May 30
ADVERTISEMENT - CONTINUE READING BELOW
How perfectly cast are Elle Fanning as Princess Aurora and Angelina Jolie as Maleficent?
JUNE
31. How to Train Your Dragon 2 – June 11
Look who's all grown up!
32. Transformers: Age of Extinction – June 25
Shia LaBeouf is out, Mark Wahlberg is in.
JULY
33. Hercules – July 23
Intense 6 months of HERCULES to now Hobbs (Fast & Furious). Shooting starts now. #50ShadesOfAttitude pic.twitter.com/EsFhOP7aEY

— Dwayne Johnson (@TheRock) October 24, 2013
The Rock as Hercules makes perfect sense.
AUGUST
34. Guardians of the Galaxy – August 1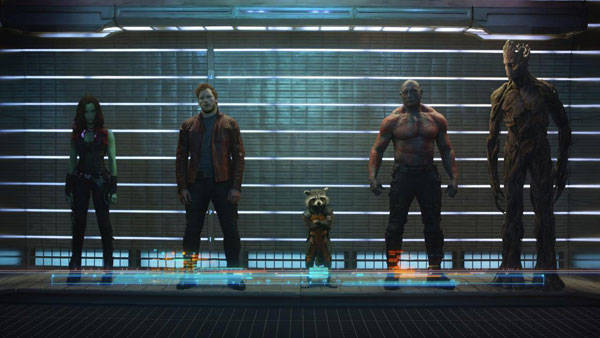 ADVERTISEMENT - CONTINUE READING BELOW
Doctor Who companion Karen Gillan's first big Hollywood movie. Amelia Pond is all grown up and bald!
35. Teenage Mutant Ninja Turtles – August 6
Seems like Megan Fox and Transformers director Michael Bay have patched things up!
36. The Fault in Our Stars – August 20
It's an ugly cry date!
SEPTEMBER
37. The Maze Runner – September 18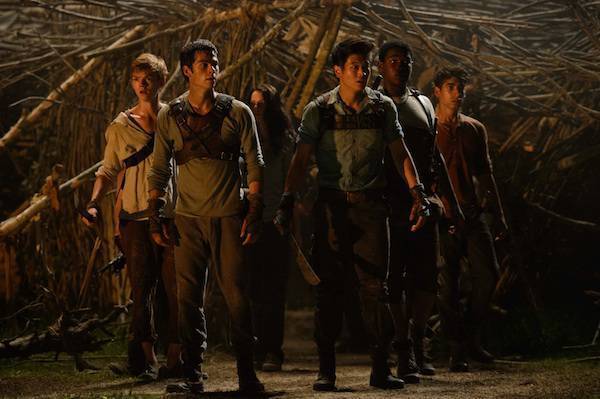 ADVERTISEMENT - CONTINUE READING BELOW
Attention: Teen Wolf and Skins fans! Dylan O'Brien and Kaya Scodelario star in this new dystopian movie.
OCTOBER
38. Boxtrolls – October 22
It's from the makers of Coraline and it stars Elle Fanning, so it's bound to be good.
39. Paranormal Activity 5 – October 22
Just in time for Halloween.
40. The Book of Life – stay tuned for the exact date!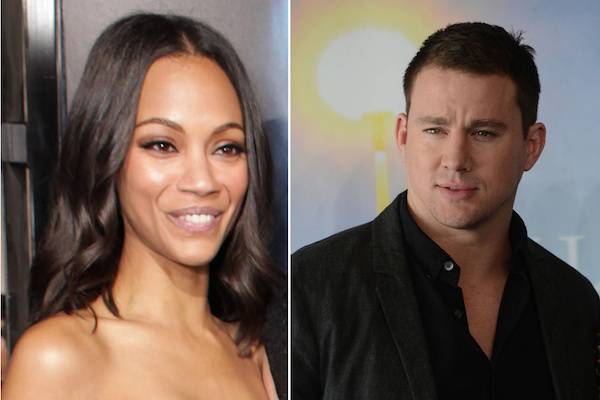 ADVERTISEMENT - CONTINUE READING BELOW
Channing Tatum and Zoe Saldana's animated movie is, according to IMDb, "a Romeo and Juliet-inspired love story set during a Day of the Dead celebration." Sounds innneresting!
NOVEMBER
41. The Hunger Games: Mockingjay Part 1 – November 21 in the US, most likely the same date here
The beginning of the end. I do hope they tweak the iffy epilogue in the final film next year.
DECEMBER
42. The Hobbit: There and Back Again - December 17 in the US, most likely the same date here
The last of the geek Christmas tradition.
43. Annie – December 19 in the US, most likely the same date here
Starring Quvenzhané Wallis, the youngest Oscar nominee for Best Actress, and with music supervised by Jay-Z!
Which of these movies are YOU excited to see?