1 First things first: what's the DUFF?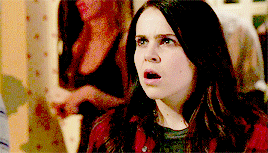 via alwaysh7hr.tumblr.com
You're familiar with the queen bee, the jock, and the nerd, but did you know there's a new-ish high school stereotype? This movie introduces us to the DUFF a.k.a. the Designated Ugly Fat Friend a.k.a. the meanest four words we've heard all month. The author of the book that the movie is based on also felt the same way when she first heard of the term. "I thought, 'That's hilarious and super clever,'" says 23-year-old Kody Keplinger, who wrote the book when she was 17. "Then, I thought, 'Wait, that's super mean.' And then: 'Oh crap, that's me! I am the DUFF of my group!'"
ADVERTISEMENT - CONTINUE READING BELOW
ADVERTISEMENT - CONTINUE READING BELOW
2 The DUFF is just a label.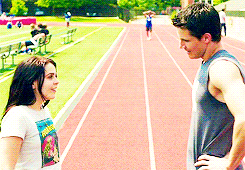 via allisongilbertt.tumblr.com
Kody actually did an informal survey with her barkada and found out that everyone thinks they're the DUFF, which just goes to show that we all have our own insecurities to conquer. As the jock in the movie says, "You're only as awesome as you think you are."
ADVERTISEMENT - CONTINUE READING BELOW
3 The funny, throwback vibe.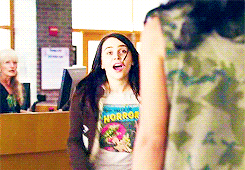 via allisongilbertt.tumblr.com
Think of the high school comedy movies you love. Think Easy A, Mean Girls, Clueless, She's All That, and 10 Things I Hate About You. It's been a while since we've had those, right? Shiny new terms aside, The DUFF is basically about an "ugly duckling" who seeks the help of the jock to turn things around and in exchange, she'll help him pass Science. Sound familiar? It's the bones of the typical high school movie, but if you can embrace these tired tropes and introduce something fresh, then you've got a winner. We have a feeling The DUFF's one.
ADVERTISEMENT - CONTINUE READING BELOW
4 The cool cast.
ADVERTISEMENT - CONTINUE READING BELOW
Mae Whitman (Arrested Development, The Perks of Being a Wallflower) who plays the DUFF is earning rave reviews for her comedic timing and nuanced performance. Robbie Amell (The Tomorrow People, The Flash) brings something new to the table as the jock and boy next door who helps Mae's character transform. Rounding up the gang are Bella Thorne as the mean girl, and Skyler Samuels (The Nine Lives of Chloe King) and Bianca Santos (Happyland) as the popular best friends of Mae's character.
The DUFF opens April 15.