Don't get us wrong, we believe long distance relationships could work. But there are times and cases when they don't. This realization has been with us for ages, but we were reminded of it again when news about our OTPs Eleanor Calder and Louis Tomlinson, Athina Andrelos and Ed Sheeran, and Emma Stone and Andrew Garfield broke our hearts recently.
Emma and Andrew are the most recent ones to join this line of struggling couples because of distance when it was reported that they are "taking a break" after being separated for months. Andrew is out of the USA to shoot a Martin Scorcese movie, while Emma has graced the red carpet alone during the awards season.
With their busy schedules and careers that send them far, far away from each other's arms, we can't help but think of all the ways distance can hurt a relationship especially when you're suddenly thrown in it and you have no choice but to rush the adjustment process just to make your relationship work.
ADVERTISEMENT - CONTINUE READING BELOW
1 Living in different time zones and places can take its toll on both of you.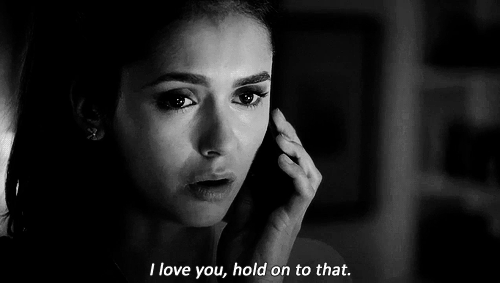 via lovebandsonly.tumblr.com
It can be thrilling, exciting, and fulfilling during the early stages to sacrifice a few hours of good sleep just to talk to your boyfriend on Skype or FaceTime during the early hours of the morning or the late hours at night. But when you're doing it for days, weeks, months, and even years, your heart and your body will feel exhausted, too. And the thing is, even if you've been communicating constantly, it still doesn't make up for the other person's absence.
ADVERTISEMENT - CONTINUE READING BELOW
READ: #MusicMonday: 10 Love Songs For Your Long Distance Relationship
2 You'd question each other's choices.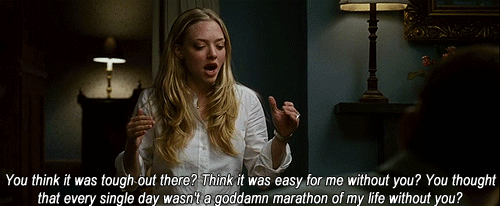 via giphy.com
Who has to make the sacrifice and give up the life they've known? While you don't want to ask that much of a sacrifice from your boyfriend, you also know in your heart that you can't stay in a long distance relationship forever. You have to accept the fact that your lives can't continue going on parallel tracks. At one point, someone always has to make the choice and stop going on the road and being someplace else to bridge the gap between the two of you.
ADVERTISEMENT - CONTINUE READING BELOW
READ: Please Don't Tell These Things To Couples in Long Distance Relationships
3 Envy can make you question everything.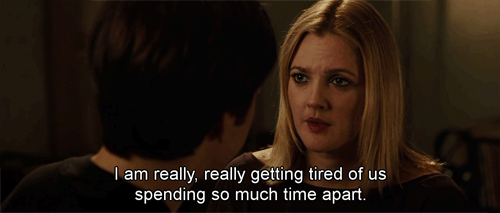 via youareajerk.tumblr.com
There are days when the sight of a couple together can irritate both of you so deeply that it'd be the cause of a fight. It's jealousy not just about the people he is with, but also of the couples around you who are physically together. Why can't you be together every day of the week or meet occasionally to catch up, hold hands, and give each other a hug especially on bad days? There are good days when you can just brush the thought aside. But there are also bad days when you're just left wondering why and end up feeling sad and heartbroken.
ADVERTISEMENT - CONTINUE READING BELOW
READ: 7 Problems Only Girls in a Long Distance Relationship Will Understand
But don't worry because not all long distance relationships are bound to fall apart. Sometimes there are those that go through troubles and couples just have to figure their way out of the fight together. Long distance relationships aren't easy, though. For them to work, you have to be with the right person who's willing to put as much effort in it as you.
Got boy problems you want us to discuss? Let us know in the comments or via Twitter @candymagdotcom.