Hannibal
Catch replays on: AXN
Watch with: people who have a strong (and full) stomach
Serve: nothing but water. Trust me, eating is not an option when you watch this show.
Décor: Dim lighting to better appreciate the edgy, gritty visuals. Lots of throw pillows to cover your eyes with during the extra gross parts.
Party favors: Consider these funny digs on Hannibal­-isms your official debriefer. Scour the Net or make your own, and print them on postcards or blow them up to make posters. You need to laugh away the pain of watching Hannibal, and Tumblr is here to help.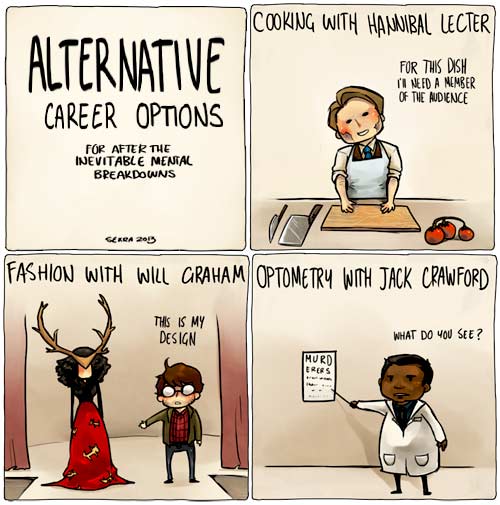 (via sekra.tumblr.com)
ADVERTISEMENT - CONTINUE READING BELOW