Teen sensation Justin Bieber has a lot on his plate right now. After getting nothing but bad publicity for the past few weeks, he was arrested earlier today for DUI, resisting arrest without violence, and drag-racing. This has caused many of his loved ones (even Selena Gomez!) and his fans to be worried sick about him!

We hope he'll clean up his act real soon. Here are some reasons why we think he has to:

1. His career.
We know The Biebs has announced that he's retiring, but we think he's bound to change his mind. Maybe he just needs to take a break from all the glitz and glamour of Hollywood before he can do what he loves again. After all, making good music is his passion. He can't just turn his back from that, the name he's already established at such a young age, and the millions of people who love him from all over the world, right?
ADVERTISEMENT - CONTINUE READING BELOW

via giphy.com
2. Selena Gomez.
It's no secret Justin and his ex-girlfriend Selena Gomez still care about each other deeply. They were spotted together more than once and Justin posted that sweet Instagram picture, too. Furthermore, a source close to Sel also revealed that the Disney alum made a concerned call to Justin's mom after his arrest earlier today. We want these two lovebirds to get back together, but we also want Justin to get well before that happens. Sel deserves the best, right?
ADVERTISEMENT - CONTINUE READING BELOW


3. His life.

Above everything else, we just want Justin to live a healthy and happy life. All those prescription medication, marijuana, and alcohol will eventually take its toll on his gorgeous bod if he doesn't stop. As cheesy as it sounds, we just really want to seehim in a happier state–not because of his career or his fame or his girlfriend, but because he's just satisfied and content with his life. And we want him to be happy because, you know, we just miss that smile. *sigh*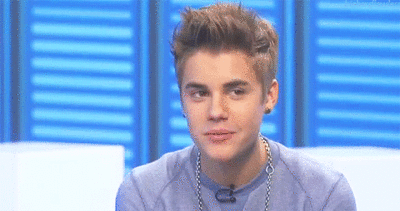 ADVERTISEMENT - CONTINUE READING BELOW
via giphy.com
What do you think, Candy Girls? Why should The Biebs get his act together soon? Share your thoughts by commenting below or tweeting us @candymagdotcom!