Earlier today, while we were having lunch here at the Candy HQ, we talked about Louis Tomlinson's baby's name. We were trying to figure out if he and Briana Jungwirth really gave him the name Conchobar (OMG LOL!) and if they did, WHY.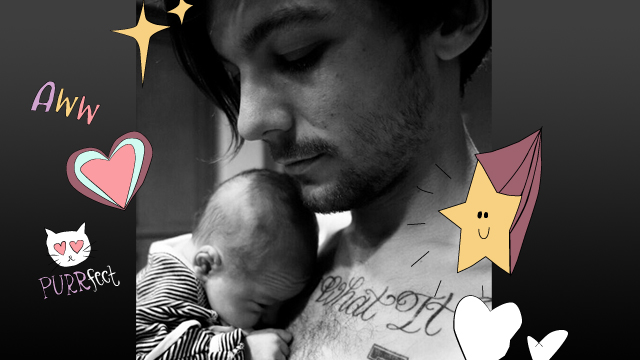 Suddenly, we started talking about names for Baby Boy Tomlinson that we thought would sound loads better than Conchobar Tomlinson. We thought of 26 names (one for each letter of the alphabet!), and we're now planning to send this to Louis, just in case they haven't fully committed to Freddie Reign yet.
ADVERTISEMENT - CONTINUE READING BELOW
Adam
Brandon. Our Fashion and Beauty Assistant Bianca suggested Bianco (um, hahaha, no) and Bradley—after Bradley Simpson of The Vamps, I guess, who will be here this weekend.

Connor. The English version of Conchobar, which sounds waaay better than the Irish version (sorry, Nialler!).

Damon
Ethan
Frank
Grae. Thank you for the idea of how cool this sounds, Grae Fernandez!

Harry. In honor of his bandmate Uncle Harry.

Ian.
Juan Miguel. All the haciendero feels of this name—Juan Miguel Jungwirth Tomlinson.
Kendrick.

Louis, Jr. Nicknames: Jun-Jun or JR.

Matthew
Niall
Oliver
Peter
Quentin. Q could work, too!

Robert. He'll be R Tomz when he grows up.

Simon
Tommy. Tommy Tomlinson, yasss!

Usher. Usher, upon hearing this, would surely be glad to sign up to be his manager 16 years from now.

Vincent
William
Xavier/Xander
Yves

Zayn... NOT. Zaharliall. Since he loves his bandmates so much—Zayn Malik included.

ADVERTISEMENT - CONTINUE READING BELOW
Congratulations, Daddy Tommo!
What name would you want Louis to give Freddie instead? Let's talk in the comments. :)