The Vampire Diaries
1. David Gallagher, 7th Heaven's Simon Campbell, was on the show's third season for a short stint. He appeared as the unstable hybrid Ray Sutton.
2. Dawson's Creek's James Van Der Beek was considered for the role of Alaric Saltzman.
3. Salvatore wasn't the original last name for Damon and Stefan's characters. The first draft of the scripts actually had Whitmore for their last name.
4. Most of the members of the cast can speak other languages. Nina Dobrev can speak Bulgarian perfectly. Paul Wesley speaks Polish. Kat Graham speaks Spanish, French, and Hebrew.
Gossip Girl
5. The CW didn't want Ed Westwick to play Nate Archibald (the role he originally auditioned for) or Chuck Bass because "he looked more like a serial killer than a romantic lead." Now we beg to disagree.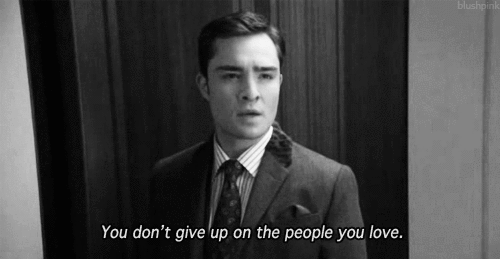 via be-free-and-take-me-to-neverland.tumblr.com
6. Gossip Girl was supposed to be a movie, starring Lindsay Lohan as the Queen Bee, Blair Waldorf.
ADVERTISEMENT - CONTINUE READING BELOW
7. Matthew Settle (Rufus Humphrey) and Kelly Rutherford (Lily Van Der Woodsen) dated in real life.
8. Serena's MySpace username is ServdW, which appeared on the second season of the show when she posted photos of her Buenos Aires trip.
Pretty Little Liars
9. Sasha Pieterse (Alison DiLaurentis) was 13 years old when they started working on the pilot episode.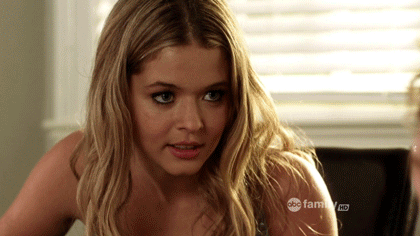 via giphy.com
10. Many of the places used as backdrop for the show were used for Gilmore Girls' Stars Hollow.
11. Ashley Tisdale was offered to do an audition for PLL, but she didn't take it. She went to audition for Hellcats instead and bagged the role of Savannah Monroe.
New Girl
12. Bears are mentioned on every episode of the show.
13. During the first season, Zooey Deschanel (Jess) and Jake Johnson (Nick) were told to go easy on the physical contact because their chemistry appeared as a distraction back then.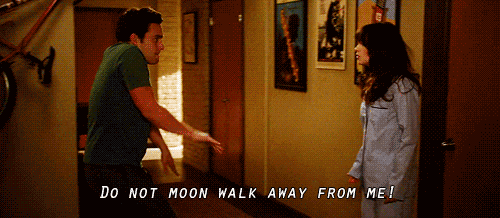 via giphy.com
14. Amanda Bynes was considered for the role of the adorkable Jess.
Teen Wolf
15. Dylan O'Brien auditioned for the role of Scott, but felt more connected to the role of Stiles.
via giphy.com
16. Tyler Posey was also considered for the role of Jacob Black in Twilight. Does he have the word "werewolf" printed all over his face to attract such roles?
17. The show was based on the 1985 movie of the same title which starred Michael J. Fox. The main character's name, however, was changed to Scott McCall instead of Scott Howard.
Modern Family
18. While Nolan Gould played the adorable and clueless Luke Dunphy in the show, he's actually been a member of high IQ society, Mensa, since he was 4 years old.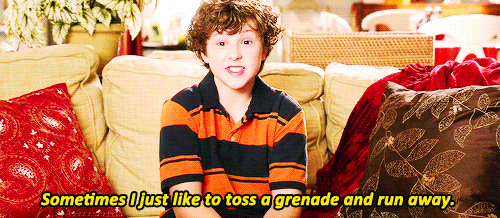 via giphy.com
ADVERTISEMENT - CONTINUE READING BELOW
19. Modern Family is the first ABC series to win the Emmy for Outstanding Comedy series in 22 years since The Wonder Years.
20. In the first 2 seasons of the show, Cameron Tucker and Mitchell Pritchett's daughter, Lily, was played by twins Ella and Jaden Hiller. They were later replaced by Aubrey Anderson-Emmons because the show needed Lily to become a full-fledged character.
Know more interesting tidbits about your fave TV shows? Share them with us in the comments or tweet us @candymagdotcom. We always love hearing from you. :)