All Access
18 Movies to Watch This July
A movie almost every other day to keep the blues away this rainy month.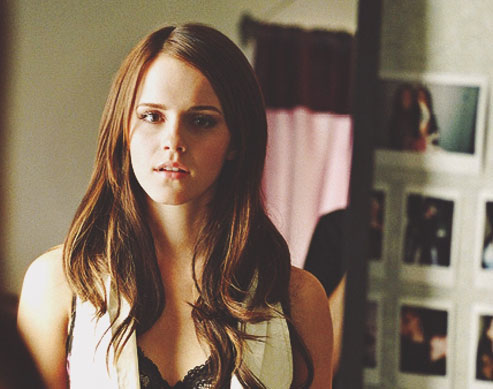 PHOTOS American Zoetrope, Columbia Pictures, Star Cinema. GIFs via Tumblr.
Walking on Sunshine (opens July 2). With its catchy songs, serious throwback theme, and feel-good vibe, Leona Lewis's debut movie just might be the next Mamma Mia.

The Bling Ring (July 4, 10pm on HBO Signature). When friends who "go shopping" together, get arrested together.

via mrgolightly.tumblr.com

Begin Again (opens July 9). Keira Knightley puts her singer hat on for Once version 2.0. BTW, we totally get you, girl.

[table:0]

Dawn of the Planet of the Apes (opens July 9). It's their world, and we just live in it.

Earth to Echo (opens July 9). Think E.T. x found footage.

World War Z (July 12, 10pm on HBO). Get your paranoid on with Brad Pitt's zombie flick.

via naruchigotsu.tumblr.com

Empire State (July 13, 10pm on Cinemax). Liam Hemsworth's character somehow finds himself helping pull off one of the biggest robberies in history. Dude never has the odds in his favor.

[table:1]

Step Up: All In (opens July 16). Yes, our bodies are ready for the fifth Step Up movie; no, you can never have too many Step Up movies.

She's Dating the Gangster (opens July 16). Like you need a reminder that Kathniel's new movie is coming out this day.

Jersey Boys (opens July 16). Four dapper dudes serenading us for about two hours? Sign us up.

Jupiter Ascending (opens July 17). We're willing to ignore Channing Tatum's pointy ears and blonde beard since this movie is from the makers of The Matrix.


[table:2]

The Great Gatsby (July 19, 10pm on HBO). "Super rich kids with nothing but loose ends, super rich kids with nothing but fake friends" in the 1920s.

Hercules (opens July 23). The Rock as Hercules is one of those facts of life you just accept, no questions asked.

Black Butler (opens July 23 exclusively in SM Cinemas). The "devilish butler" from the hit manga series makes the jump to the big screen. Yatta!

Diana (July 25, 10 pm on HBO Signature). Princess Diana is just a girl, standing in front of a boy, asking him to love her and her crown.

The Smurfs 2 (July 26, 8pm on HBO). Starting a petition now to have Neil Patrick Harris's adorable twins in The Smurfs 3.



Guardians of the Galaxy (opens July 31). The world is not a wish-granting factory, but sometimes it lets us have nice things a day earlier than expected.

[table:3]
Aside from IU, heavyweight groups like BTS, BLACKPINK, TWICE, and BIGBANG are also on the list!
Both the shop and its drinks are too pink and pretty!
There are also useful tips for showering your cat and cutting their nails. #NEED
Who else is excited for an all new season of "Kingdom"?
It's honestly a pretty decent amount for extra income!
Here's a little guide to get you ready for post-college life.
More Hyun Bin content coming our way!
Makati has plenty of heritage and culture.
These are the styling mistakes you're probably making.
It's the new takeover trend in food.
You might be rekindling an old relationship, but you also wouldn't want to cut ties with other people in the process.
Craving that crispy CLOY goodness?