All Access
18 Best Episodes This Season
A standout episode from each of your favorite shows that deserve all the awards!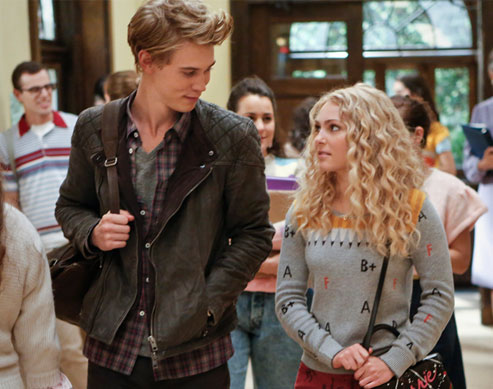 PHOTO The CW/ETC, GIFs via Tumblr
"The Quarterback," Glee. Say what you will about Glee, but they really handled Cory Monteith/Finn's death well. Pain demands to be felt, and it came in waves with Santana's hysterical sobbing, Finn's mom's beautiful breakdown, and Lea Michele's tribute to her onscreen and off-screen boyfriend. Can you believe it's been almost a year since Cory died?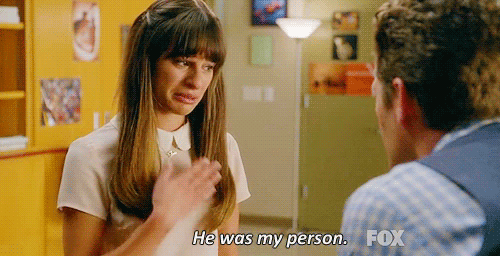 via lesmerlinables19.tumblr.com
ADVERTISEMENT - CONTINUE READING BELOW
"500 Years of Solitude," The Vampire Diaries. The 100th episode had everyone reminiscing about Katherine's evil deeds as she lay dying—and plotting to stay alive. The final scene where Katherine takes over Elena's body is one of those brilliant game changers that TVD is known for. Also, this is the episode where Klaus and Caroline, umm, reunite.
ADVERTISEMENT - CONTINUE READING BELOW
"And the Wedding Cake Cake Cake," 2 Broke Girls. I'm thinking… Lindsay Lohan is the best guest star the show has ever had. As an indecisive bride-to-be, she was, well, the icing on top of the cake.
"Shadow Play," Pretty Little Liars. The special noir episode that Spencer dreamed up in season four made everyone look extra pretty and actually moved the story forward.
"Insatiable," Teen Wolf. Nothing can top that moment last season when Allison died in Scott's arms, "the arms of my first love, the person I've always loved," especially when you consider that falling asleep in his arms used to be her thing.
via elizabethgillies.tumblr.com
"Liege Lord," Reign. Mary finally rules over her Scottish men—instead of just talking about it—only for her to immediately get a harsh reality check. "Men will trust you, and die," Catherine says. She has a point, but don't you think she also totally deserved that slap in the face? I mean, she did have those men killed.
ADVERTISEMENT - CONTINUE READING BELOW
via mylittlebigbluebox.tumblr.com
"From a Cradle to a Grave," The Originals. Hayley gives birth and dies and comes back to life—you know, the usual. What I care about more is Rebekah's return as the guardian of Hayley's baby—the show just isn't the same without dear Auntie Beks.
via josephmorgan-originals.tumblr.com
"Exes," New Girl. The O.C.'s Adam Brody as a clingy abanger (thanks, Ramon Bautista) is an instant classic.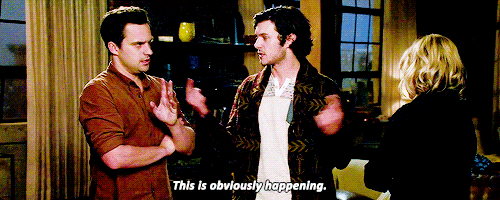 via jakesjohnson.tumblr.com
ADVERTISEMENT - CONTINUE READING BELOW
"Unthinkable," Arrow. Stephen Amell wasn't kidding when he teased that the unthinkable will happen in the season finale. Oliver outthinks Slade, Thea turns to Malcolm (could she be the next big bad?), and Oliver and Felicity tease us with a fake "I love you"! UGH.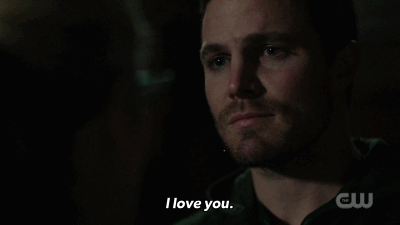 thecwarrow.tumblr.com
"How Your Mother Met Me," How I Met Your Mother. How I wish the show devoted more time to the mother's backstory instead of rehashing tired old jokes and stretching everything for the final season.
ADVERTISEMENT - CONTINUE READING BELOW
thespoonmissioner.tumblr.com
"Under Pressure," Modern Family. Things take a surprisingly serious turn as the show digs deeper into overachiever Alex's school life. Stressed students will surely relate to her never-ending stream of thoughts and to-dos.
via ale-la-pazza1.tumblr.com
"Back in the Saddle Again," Hart of Dixie. Two words: Robert Buckley. Yes, the guy from One Tree Hill. Can't he just stay in Bluebell, with Lemon, forever?
via vansantens.tumblr.com
"The Bet," Brooklyn Nine-Nine. Jake wins a bet against Amy and plans the worst date ever for her, unwittingly putting so much time and effort in it that it may as well be the best date ever. Elementary, my dear Jake.
via amygina.tumblr.com
"The Cooper Extraction," The Big Bang Theory. The gang imagines what life would be like without Sheldon, realizing that the grass is not greener on the other side. This is also the episode where Amy finds out she's one of the screensavers on Sheldon's computer. #truelove
ADVERTISEMENT - CONTINUE READING BELOW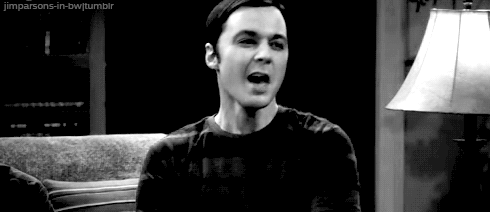 via jimparsons-in-bw.tumblr.com
"The Children," Game of Thrones. The show has seriously outdone itself this season, and this is the best finale of all four seasons IMHO. I can't believe we have to wait 'til next year for the rest of the story. Even if I've read the books, I can totally relate to Jon Snow.
ADVERTISEMENT - CONTINUE READING BELOW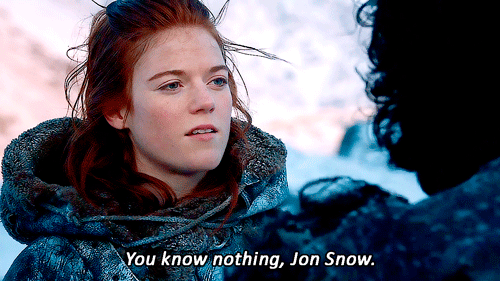 via byenka.tumblr.com
"We Are Grounders (Part 1)," The 100. The second to the last episode introduces the Reapers, who are cannibals that will literally eat you alive. (Gross.) Back at the camp, Murphy takes Jasper hostage, leading to a nail-biting rescue mission.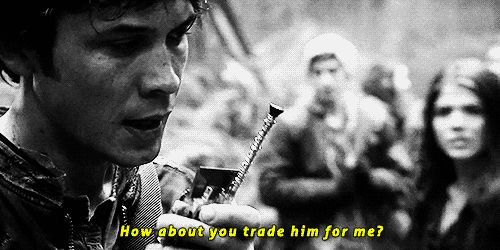 via philcoulson.tumblr.com
ADVERTISEMENT - CONTINUE READING BELOW
"Turn, Turn, Turn," Marvel's Agents of S.H.I.E.L.D. I know I just talked about this last week, but this episode really deserves all the awards. After a shaky start (and middle), it's the gratification to end all delayed gratifications.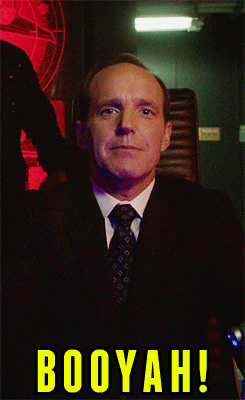 via captainoftheteas.tumblr.com
"This Is the Time," The Carrie Diaries. The show may have ended in January, but it still counts as part of the past season, right? (Is it obvious that I'm not ready to let go?) It seems right, anyway, to end this with Kyddshaw at (more specifically, after) prom.
ADVERTISEMENT - CONTINUE READING BELOW
via lilii9797.tumblr.com
What were your favorite episodes the past season? Leave a comment below or tweet us @candymagdotcom!
The network's franchise is set to expire in March 2020.
It's okay if you don't have life figured out yet.
Stress is short-lived, but your friendship is forever.
Sit back, relax, and get ready to binge!
Here are the different fragrances that the country's leading men wear.
Aside from promoting his new single, "Sasagipin Kita," find out what else is on Darren's mind.
Friendly tip: Don't adjust your introversion just to impress your boss!
Here's Part II of this month's EyeCandy!
A fourth-year marketing management student shares his experience being irreg.
Her gown and hairstyle on the red carpet were Heart Evangelista's idea.
Singer and actor Darren Espanto is this month's EyeCandy.
We got to talk to Jordan Fisher about his role in the 'To All The Boys' series!