All Access
15 Times Stiles Stilinski Was All of Us
Teen Wolf may be ending soon, but Stiles will never go out of style!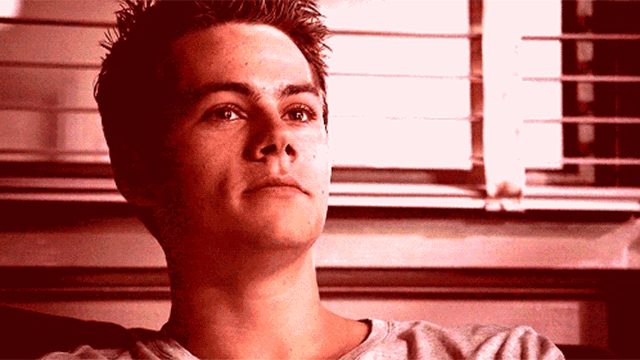 IMAGE MTV | itsagirlthingbae.tumblr.com
Okay, so we've got some Dylan O'Brien mixed with Stiles Stilinski gems here—but really, is there a difference? And is anyone complaining? Nope, we didn't think so!
When you feel really clingy. And sorta hungry.
When your crush tells a joke. Omg, sooo hilarious!
When you're still trying to master the ~sexy squint~.
When bae surprises you with flowers just because. So sweet!
When life forces you to adult.
When you're hurt and trying to keep it in.
When someone pays you a backhanded compliment. What even???
Your plan of action to deal with that backhanded compliment giver.
When Spotify shuffle plays yo' jam.
When the next song is also yo' jam.
http://alfatwolf.tumblr.com/post/144723109816
When you see your prof in the mall—or anywhere outside school, really. 
When you get an uno on that paper you crammed.
When your clumsiness gets the better of you.
When you arrive home one minute before curfew. Whew!
When the gang gets together and someone whips out their phone for a photo. Yas, W E R Q.
Catch Teen Wolf's sixth and final season on Sony Channel, Mondays at 8:50 pm.
How much should we rely on them to capture our personalities?
Guys, it wouldn't hurt to add a twist to your go-to look!
Shop with an advocacy in mind!
Is IF advisable for a college student's busy lifestyle?
"Planado na, booked na ang trips."
Share your routines, too!
The next Miss Universe Philippines is said to receive the biggest cash prize in the history of Philippine pageantry.
While there is still a long way to go, it's become so much easier to find like-minded people who share the same cause.
It's a game for those who love to play around and break the rules.
Truth is, you don't need to spend a lot to achieve the feed of your dreams or build your portfolio.
Now's your chance to give back.