All Access
15 Times Stiles Stilinski Was All of Us
Teen Wolf may be ending soon, but Stiles will never go out of style!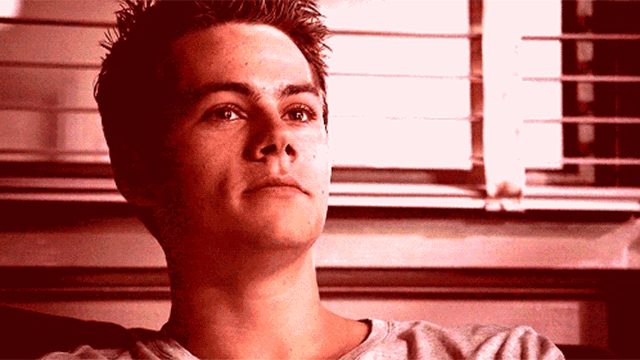 IMAGE MTV | itsagirlthingbae.tumblr.com
Okay, so we've got some Dylan O'Brien mixed with Stiles Stilinski gems here—but really, is there a difference? And is anyone complaining? Nope, we didn't think so!
When you feel really clingy. And sorta hungry.
When your crush tells a joke. Omg, sooo hilarious!
When you're still trying to master the ~sexy squint~.
When bae surprises you with flowers just because. So sweet!
When life forces you to adult.
When you're hurt and trying to keep it in.
When someone pays you a backhanded compliment. What even???
Your plan of action to deal with that backhanded compliment giver.
When Spotify shuffle plays yo' jam.
When the next song is also yo' jam.
http://alfatwolf.tumblr.com/post/144723109816
When you see your prof in the mall—or anywhere outside school, really. 
When you get an uno on that paper you crammed.
When your clumsiness gets the better of you.
When you arrive home one minute before curfew. Whew!
When the gang gets together and someone whips out their phone for a photo. Yas, W E R Q.
Catch Teen Wolf's sixth and final season on Sony Channel, Mondays at 8:50 pm.
\\\\\\\\\\\\\\\\\\\\\\\\\\\\\\\\\\\\\\\\\\\\\\\\\\\\\\\\\\\\\\\\\\
Get the latest updates from candy!
subscribe to our newsletter!
////////////////////////////////////////////////////////////////
You don't even have to leave the house!
From digital art to photography to mixed media, Filipino artists show that creativity is never lost in our people.
Skip a makeup step with these beauty goodies!
Take pretty notes and study effectively with these tips!
Wait for a love like this. A love that is good to you, for you.
Are you up for this challenge?
Can't wait to see the actual gowns!
The up-and-coming musicians and childhood friends talk about their music, creative process, and why it's important to be woke.