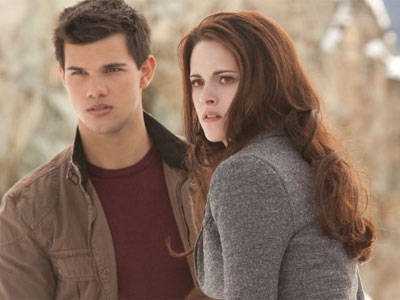 Vampires Have Got It All
Say what you want about how the vampires of the Twilight Saga are, but the truth is that Stephenie Meyer seemed to have really liked the concept behind them, so much so that she made them as invincible as she could. If you think about it, these vamps have heavily-enhanced speed, strength and leaping abilities. They don't need to sleep, can walk during the day, and only glisten when exposed to direct sunlight (not really such a bad alternative when compared to bursting into flames). Their charming good looks and ability to blend in help a lot too. With the arrival of BD Part 2, we get to see how a lot of them (not just the Cullens) even have special abilities aside from the basic skillset. Really, what more can you ask for?
ADVERTISEMENT - CONTINUE READING BELOW
The Cast Feature – Fan Service Galore
With four movies all in all, the Twilight Saga franchise has a multitude of characters under its belt, comprised of humans and supernaturals, living and dead, fan favorites and those already forgotten by many. What better way to show each and every one of them by having a parade of characters before the ending credits, right? The cast feature was a good move on the creative team's part to give back to the fans who supported them from the beginning.
Priceless Audience Reactions
Watching a Twilight film is really not complete without audience reactions. I watched during opening day, and the viewers were as interactive as can be. There were no more shrieks for a shirtless Jacob (I think New Moon already had that covered anyway, thank you very much), but they laughed at jokes, groaned and at some moments I even heard clapping. Whether the people watching were super fans, sort of fans, closet fans, used-to-be fans, willing friends of fans or unwilling friends of fans, they sure were entertained by the film, one way or another.
ADVERTISEMENT - CONTINUE READING BELOW
There we have it!
For all the Twilight fans out there, don't be too sad that this is the last movie of the franchise. Vampire fiction will not run out anytime soon, and I'm sure the next reincarnation is just around the corner. See you during the next one! :)
>