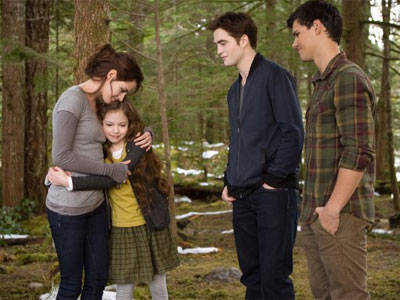 From Renesmee to Nessie – What's the Issue?
When Bella learns that Jacob has imprinted on her baby daughter, she becomes violent and showcases her newly-acquired vampire skills. This is perfectly understandable given what imprinting is about (please see previous point). However, Bella took it too far when she got mad at Jacob for coming up with Nessie. She hit him hard in the gut and even threw Seth to a tree (The woman has anger management issues, I know) all because Jacob proved to be a better name giver than her. He may have nicknamed her after the Loch Ness Monster, but Nessie sounds more adorable and is a lot easier on the ears than Renesmee will ever be. Thoughts on the matter?
ADVERTISEMENT - CONTINUE READING BELOW
Benjamin Breaks the Ice
For me, Benjamin was the most interesting among all of the Cullen witnesses. Part of the Egyptian coven, he was instrumental in convincing Amun and the others in joining the cause. Aside from his pleasing personality, he had the ability to manipulate the elements such as fire and wind. The first time he was shown, he was concentrating on altering water and all I could think of was a waterbender from the Last Airbender. Although, in a moment of panic, he broke the ground and caused friend and foe alike to fall to their deaths during the imaginary brawl (hey, everyone makes mistakes), he still remains the coolest among the bunch.
Spider-Bella
One of the first few scenes of Part 2 is the hunting scene, where Bella runs like crazy enjoying her newfound status as a supernatural and Edward happily trails behind her mate. Their alone time is disturbed when suddenly, a mountain climber appears out of nowhere (for the life of me, I don't know why he was climbing what looked like a random hunk of rock), and Bella becomes even crazier and comes after the climber. She performs a mega leap and surprisingly sticks to the wall. Who knew an awkward girl from Forks would end up giving Spider-Man a run for his money?
ADVERTISEMENT - CONTINUE READING BELOW
>