New York Times bestselling author Lauren Oliver was in Manila recently to launch the second book in the Delirium trilogy, Pandemonium. We were lucky enough to sit down with her for a few minutes to ask a few questions about her writing process and inspiration. Read on to find out 5 new things about the author.
What dreams may come. Lauren says she gets vivid nightmares every night. When we asked for an example, she shares, "like having somebody cut open my body and stitch it back together while I'm watching." Super creepy, but she's quick to say, "But I also sometimes have great book ideas!"
The beginnings of a book. She says that she starts writing 15,000 words without an outline to figure out if a story will live. "I probably have on my computer a graveyard of 15, 000 words of books that will never be completed," she divulges. But when a story does live, she works on a detailed outline—she makes sure that there's a plot, that something is happening—for weeks before getting back to writing.
Books and news inspire her. When asked about her inspiration for Delirium, she shares that it's actually a combination of two things: reading books and watching the news. " I was reading a book by Gabriel Garcia Marquez. He said that all great books were about love and death, or death rather, and I wanted to write about love. The next day at the gym, I saw a news report over the swine flu panic epidemic. It stuck that people can easily be driven into a panic over these perceived diseases by the media and the government, and the two ideas just kind of combined in my head. The idea of love and love as a disease that we needed to be cured from."
On getting over writer's block. "I get over it through a combination of discipline and the fact that I know if I just write one sentence then the second sentence will be easier and the third sentence will be easier, and you know it doesn't have to be good the first time around either."
ADVERTISEMENT - CONTINUE READING BELOW
Lauren Oliver's books are available in National Book Store, Powerbooks, and Bestsellers branches.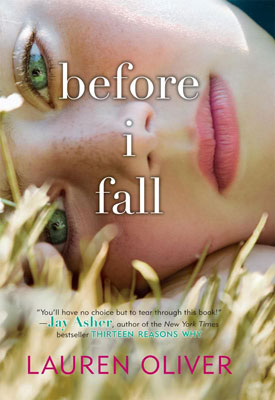 ADVERTISEMENT - CONTINUE READING BELOW