What were your memorable experiences while working on your album, Farmer's Daughter?
Working with the band. They are great musicians. Before I was introduced to them, I found a baby rabbit in the parking lot. When I came in they saw this hippie, dreadlocked, "mother nature" type of girl holding a baby rabbit. I think they were caught off guard. It was a funny experience! All in all, making music and working with different people for the album has been the highlight of my life so far.
What new things did you learn about music while working on your record?
I learned a lot about recording an album and how it works. I also learned a lot about the industry. A lot of people take part in releasing any album.
Tell us about Farmer's Daughter, the title track of your album.
It's a song about my childhood. We struggled with money. Sometimes, my mom was physically abusive. The song is healing because the anger is no longer with me. I'm not bitter about it. I'm hoping other people can hear the song and heal themselves.
What advice can you give teens who may be going through the same thing you went through when you were a child?
Remember that your parents are people too. Everyone makes mistakes. Look at the world with love. Remind yourself that it's not always going to be this way. Once you become independent you can start to make your own choices—better choices.
Where do you get ideas for your songs?
I get ideas from my own experiences. For instance, the first song on my album, "Ridin' with the Radio" is about my first time in San Francisco. I was at an event and everybody was feeling very happy, dancing, and enjoying the music.
What are you looking forward to now that you're done working on your album?
I've been very busy working on the album and going on tour around the US over the summer. I'm looking forward to doing an International tour. I hope to visit Asia, including the Philippines, of course!
What's your relationship like with American Idol Season 9 winner Lee Dewyze?
I haven't spoken to him in awhile since we're both very busy but we're good friends. He's a really nice guy. Among the girls, I'm closest to Didi Benami. She was a bridesmaid at my wedding!
Speaking of your wedding, you recently got married to musician Brian Walker. What love lessons have you learned that allowed you to reach your happy ending?
I should have seen much sooner that my best friend was also the best choice to be my husband. Brian was my good friend for a long time before we got married. I learned that you always have to be honest with each other because once trust is broken, it's very hard to get it back.
ADVERTISEMENT - CONTINUE READING BELOW

Grab a copy of Crystal's debut album, Farmer's Daughter, out in record stores nationwide.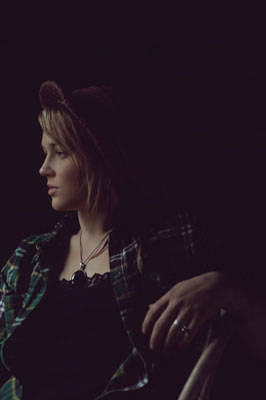 ADVERTISEMENT - CONTINUE READING BELOW