Ever wondered how your favorite Korean actors looked (and even performed!) in their first few acting projects? Well, we can at least show you how they looked years before they've established their careers in the Korean entertainment industry. Scroll down below and have fun!
Song Hye Kyo in First Love (1996). The famous actress and model has been working in the industry for more than two decades. Although you remember her as the kindhearted Eun Soo on Autumn in My Heart, one of her very first acting jobs was as an extra on New Generation Report: Adults Don't Know in 1995 and First Love in 1996.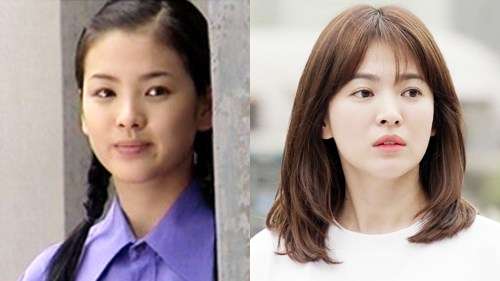 Song Joong Ki in Get Karl! Oh Soo-Jung (2007). He looks the same, doesn't he? Joong Ki's very first acting job was as a reporter on the rom-com Get Karl! Oh Soo-Jung.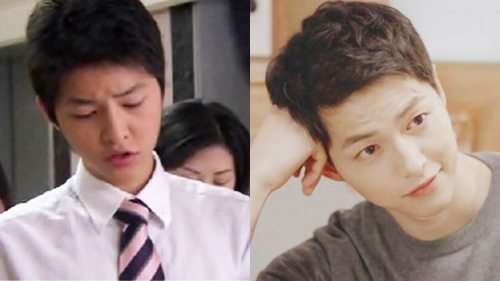 Jun Ji Hyun in Fascinate My Heart (1998). Many people still remember her as the tough girl in My Sassy Girl, but one of Ji Hyun's very first projects was the drama series The Season of Puberty in 1997 and Fascinate My Heart in 1998.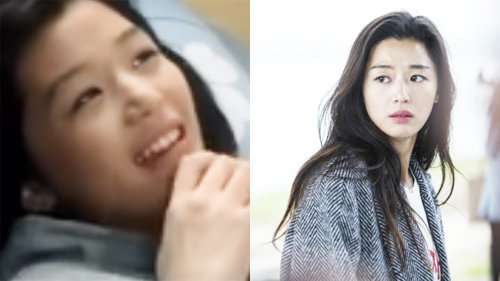 Kim Soo Hyun in Kimchi Cheese Smile (2007). Yup, that's Soo Hyun! One of his very first acting jobs was in the sitcom Kimchi Cheese Smile. He then appeared on KBS' Jungle Fish the following year.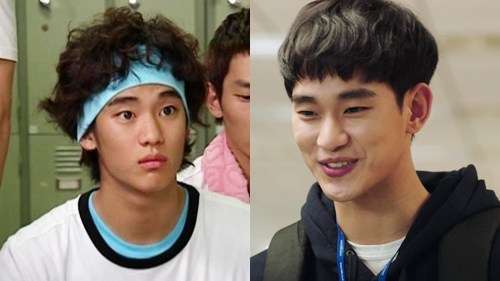 Lee Jong Suk in Sympathy (2005). Before his remarkable roles in Pinocchio and Secret Garden, Jong Suk first appeared as a bit player in the movie Sympathy in 2005. His next projects came five years later: Ghost, Prosecutor Princess, and Secret Garden. Now, most people know him as the hero of a webtoon on W: Two Worlds.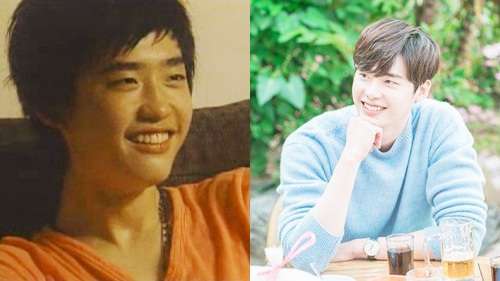 ADVERTISEMENT - CONTINUE READING BELOW
Lee Dong Wook in School 2 (1999). Dong Wook may have captured our hearts as the Grim Reaper on Goblin, but he first made hearts flutter on School 2 as Lee Kang San.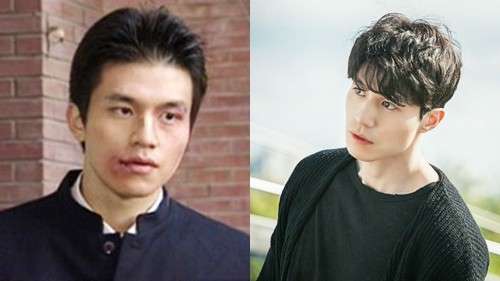 Gong Yoo in School 4 (2001). The Goblin looks like he never grows old! He still looks the same from his very first TV project School 4!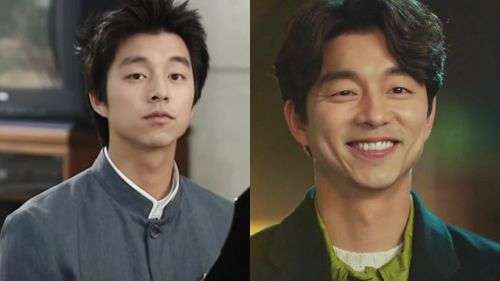 Kim Go Eun in A Muse (2012). Many remember this 25-year-old actress for her role on Cheese in the Trap. But before appearing on the 2016 tvN show, she first appeared on the 2012 movie A Muse.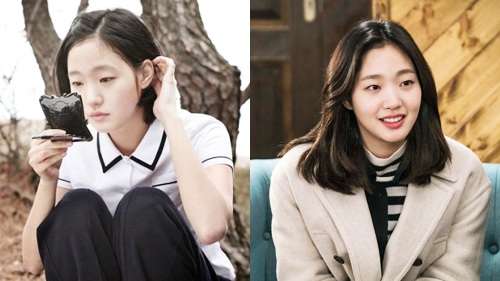 Lee Sung Kyung in It's Okay, That's Love (2012). The star of Weightlifting Fairy Kim Bok Joo started acting in this romantic-comedy as a troubled girl who uses her admirer to give her money and later on decides that she wants to be a psychiatrist.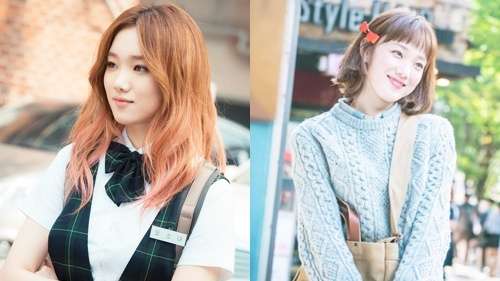 ADVERTISEMENT - CONTINUE READING BELOW
Nam Joo Hyuk in The Idle Mermaid (2014). The year 2014 was a good start for Joo Hyuk's career. Aside from working on The Idle Mermaid, he also appeared on variety shows, like Nam TV, Saturday Night Live Korea, and Off to School.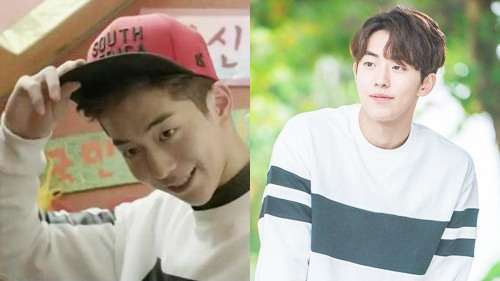 Shin Min Ah in Beautiful Days (2001). In 2001, Min Ah appeared in two acting projects: the movie Beautiful Days and the TV show Volcano High. Of course, we all know what happened after that... she became one of Korea's favorite leading ladies.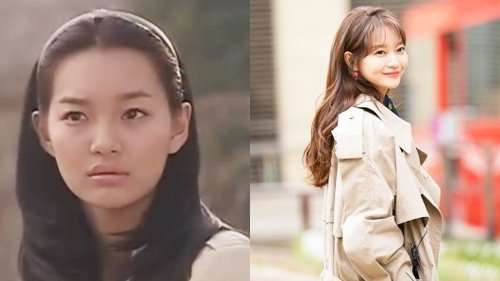 Park Shin Hye in Stairway to Heaven (2003). Televiewers can probably still see Shin Hye as the young Jung Suh in the melodrama Stairway to Heaven. Now, she's all grown up and is taking on complicated characters on TV and in the movies.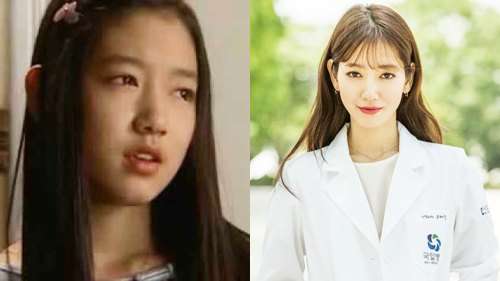 Lee Min Ho in Sharp (2003). In 2003, a thick-haired Lee Min Ho appeared on TV via Sharp. He then went on to star in bigger projects and to take on leading man roles.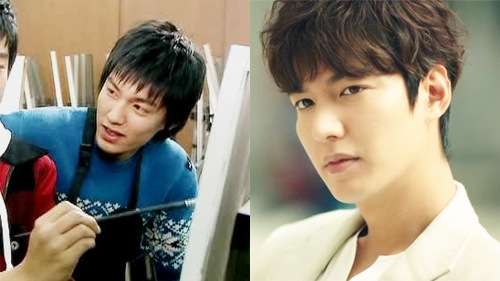 Yoon Eun Hye in Princess Hours (2006). When she appeared as Chae Gyung on Princess Hours, probably everyone fell in love with Eun Hye. But even before that, she's already appeared in a cameo role for the 2002 movie Emergency 19.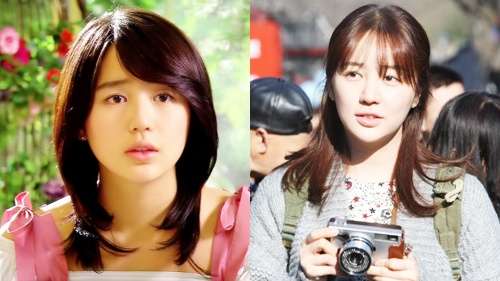 Han Hyo Joo in Nonstop 5 (2005). Before working on several projects in 2006, Hyo Joo first appeared on the MBC sitcom Nonstop 5.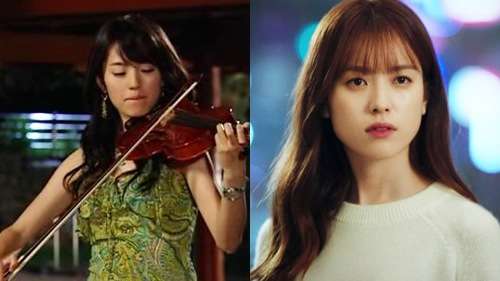 Who's your favorite Korean actor? Let's talk in the comments or via Twitter @candymagdotcom. We always love hearing from you. :)
ADVERTISEMENT - CONTINUE READING BELOW