That Thing Called Tadhana (now showing). Where do broken hearts go? It's something that everyone from Whitney Houston to One Direction has tried to figure out. This movie, one of the most critically acclaimed entries at the Cinema One Originals Film Festival last year, presents a hilarious and distinctly Pinoy take on the age-old question. Don't miss your chance to watch it on the big screen!

One More Chance (on DVD and occasionally on Cinema One). Who can forget the line "She loved me at my worst, you had me at my best, at binalewala mo lang lahat 'yun"? This John Lloyd and Bea classic gets special mention because That Thing Called Tadhana will make you want to watch it again. And because it's John Lloyd and Bea.

Tracers (now showing). You've missed Taylor Lautner, haven't you? In this action thriller, he gets drawn to the world of parkour after meeting a gorgeous girl played by Marie Avgeropoulos, whom you might recognize as Octavia from the TV show The 100.


Project Almanac (now showing). Found footage meets time travel in this sci-fi movie starring Sofia Black-D'Elia (Sage on Gossip Girl) and Jonny Weston (the mysterious new character named Edgar in the upcoming Insurgent).


via projectalmanacmovie.tumblr.com

Wild (now showing). The true story of a woman, played by Reese Witherspoon, who hikes more than a thousand miles of the Pacific Crest Trail all by herself. Friendly reminder: it's rated R-16 so watch responsibly!

via varietyofwords.tumblr.com

The Imitation Game (now showing). Sherlock's Benedict Cumberbatch takes on a different kind of case as the eccentric mathematician who helped crack the Nazi enigma code during World War II.

Jupiter Ascending (now showing). From the brains behind the Matrix trilogy comes a new sci-fi adventure starring Channing Tatum and Mila Kunis. Watch for the scene where Mila wears a gorgeous gown by Filipino designer Michael Cinco!

The Wedding Ringer (opening February 11). Staying away from all things cheesy this V-Day? Josh Gad and Kevin Hart have your back with this funny bromance movie.

Kingsman: The Secret Service (opening February 18). A super secret spy (played by Colin Firth of Love Actually, Bridget Jones's Diary, and Mamma Mia!) recruiting a troubled kid to their elite organization? Count us in.

ADVERTISEMENT - CONTINUE READING BELOW

Unbroken (opening February 18). Angelina Jolie's directorial project about a group of soldiers who survive 47 days at sea only to be captured by the enemy.

Focus (opening February 25). The Fresh Prince of Bel-Air is up to no good in this slick new movie about con men.

The Theory of Everything (opening February 25). It's a pity this isn't showing on Valentine's Day because it's such a delicate, romantic, ugly-cry-inducing film about the brilliant Stephen Hawking and his equally spectacular wife, Jane.

Paddington (showing this month). Watch the beloved bear find a home and a family to call his own.

Comet (showing this month). A colorful love story brought to life by the adorable Justin Long and Emmy Rossum.
BONUS! (Because we're feeling a little in love.)
The Last Five Years (opening February 18). You've seen the musical (starring Nikki Gil and Joaquin Valdes); now you can watch the heartbreaking story on the big screen, which explores a relationship from beginning to end. It's probably a good thing that it's opening after V-Day!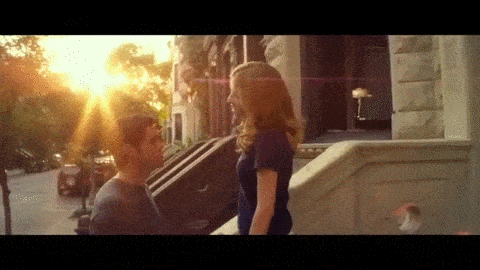 Which movie have you watched already and which ones are you planning to see when they come out? Leave us a comment or tweet us @candymagdotcom!