1 Before We Go (opens September 2)
Kick off your September with this rom-com starring and directed by Chris Evans. It's about two strangers who meet one night in New York so think Before Sunrise, NY edition.
2 The Transporter Refueled (opens September 2)
There's a new transporter in town, which makes sense because with all due respect to Jason Statham, we can't take him seriously after his hilarious turn in Spy!
3 Regression (opens September 2)
Hermione Granger and Remus Lupin, a.k.a. Emma Watson and David Thewlis, team up with Ethan Hawke in this mind-bending thriller.
4 Ricki and the Flash (opens September 9)
ADVERTISEMENT - CONTINUE READING BELOW
Meryl Streep rocks out in this movie written by Juno's Diablo Cody. Fun fact: Meryl's real-life daughter Mamie Gummer plays her daughter here!
5 Maze Runner: The Scorch Trials (opens September 9).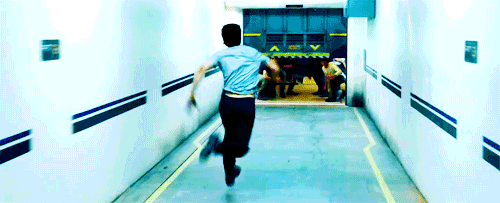 via codychrstians.tumblr.com
Dylan O'Brien, Kaya Scodelario, and the boys are back! Are you ready for phase two of the Trials? BRB, just Googling breathing exercises.
6 Me and Earl and the Dying Girl (opens September 16)
Before you think it's just a knockoff of The Fault in Our Stars, you should know that critics are saying this Sundance darling is on a league of its own.
7 Everest (opens September 16)
Ain't about how fast I get there / Ain't about what's waiting on the other side / It's the cliiimb. (Sorry.)
8 Queen of the Desert (opens September 23)
Nicole Kidman stars as Gertrude Bell, dubbed the female Lawrence of Arabia, who can teach us a thing or two about courage, strength, and resilience. P.S. Can you spot Robert Pattinson?
9 The Intern (opens September 24)
After starring in movies that ranged from serious to downright depressing, Anne Hathaway returns to her comedic roots and teams up with the legendary Robert De Niro, who plays the "senior" intern to her fashion exec. How cute is that?
ADVERTISEMENT - CONTINUE READING BELOW
10 Hotel Transylvania 2 (opens September 23)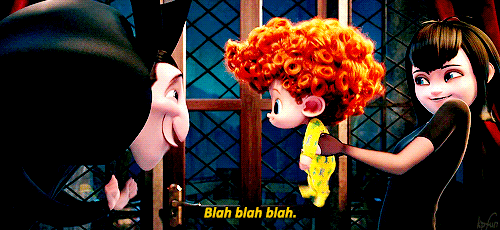 via kpfun.tumblr.com
Mavis now has a baby boy and it's up to grandpa Dracula to teach him their monster ways. Think Bella Swan's training but way funnier!
11 The Martian (opens September 30)
Imagine being stranded… all by yourself… in Mars.
12 Girlfriend for Hire (opens this month)
ADVERTISEMENT - CONTINUE READING BELOW
Our August cover girl Yassi Pressman brings another book to life with Candy Cutie Andre Paras. She's an orphan in need of cash; he's a rich guy in need of a fake girlfriend so his grandpa doesn't marry him off. (But of course!) The non-negotiable in their agreement: don't fall in love. Well we know how that goes...
ADVERTISEMENT - CONTINUE READING BELOW
Which movie are you excited to see? Leave a comment below and gush with other Candy fangirls!