Whether you're happily single or madly in love with someone, we believe that everyone deserves to feel kilig and loved every day! To help do that, in the form of a movie marathon, we've compiled a list of classic chick flicks that are nothing short of awesome just for you, Candy Girls. Enjoy!
1 Valentine's Day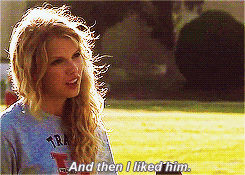 via Giphy.com
Talk about good timing! This star-studded movie is just the perfect way to jumpstart your chick flick marathon. Our favorite girl and February cover girl, Taylor Swift plays the sweet and funny Felicia Miller in this romantic comedy.
2 Clueless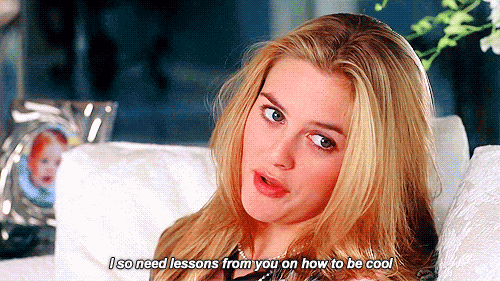 via Giphy.com
ADVERTISEMENT - CONTINUE READING BELOW
The iconic '90s film that's complete with high school drama, a killer wardrobe, fab matching outfits, knee-high socks, a fun makeover, the coolest BFFs, and the dreamiest guy in Beverly Hills. This movie's so memorable that it was the inspiration for Iggy Azalea's "Fancy" music video! Think you're ever getting over your Clueless hangover? As if!
3 Mean Girls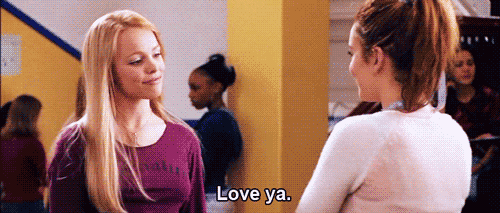 via Wifflegif.com
You've probably watched Mean Girls a thousand times, but it just never, ever gets old. Whether or not you end up re-watching it on a Wednesday, we highly suggest you wear pink while doing so, because it would be so fetch!
4 Sisterhood of the Traveling Pants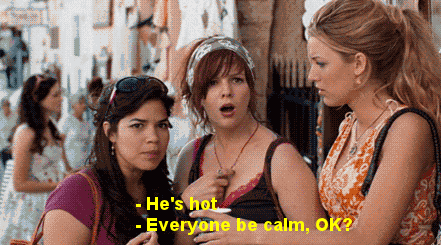 via Giphy.com
Have you ever wished your whole gang owned a pair of "magic" pants that brings all of you together (fits all of you too)? This movie can serve as a breather from all the sappy love stories you've seen before. Also, if you haven't heard, the third installment is currently in the works! We can't wait to see Bridget, Lena, Carmen, and Tibby together again.
5 She's The Man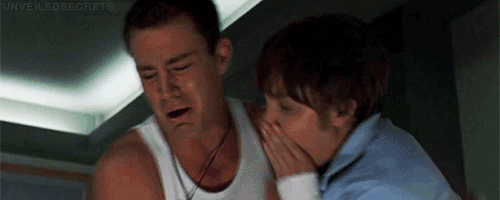 via Picgifs.com
You're in for a hilarious time with this movie! Get ready to be amazed by Amanda Bynes' comedic antics and superb acting. And we've got two words for you ladies: Channing Tatum. Isn't he enough reason for you to watch this movie?
6 13 Going on 30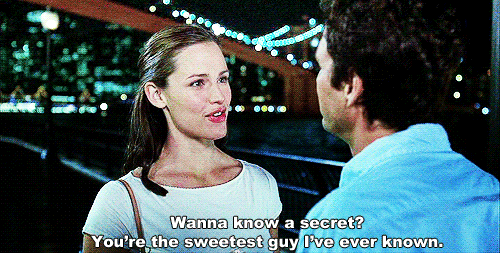 via Wifflegif.com
ADVERTISEMENT - CONTINUE READING BELOW
Jennifer Garner is such a joy to watch in this fun and light-hearted film! This has to be one of the sweetest rom-coms around, and we just can't get enough of it. Admit it, you love dancing to Thriller and singing along (as loud as you possibly can) to "Love is a Battlefield," too!
7 A Walk to Remember
via Wifflegif.com
The movie that makes it to all "best chick flicks of all time" lists and is truly deserving! Prepare loads of tissue though, this beautiful, tragic story is one serious tearjerker and you'll definitely bust out your ugly cry. By now, it is a well-known fact that all Nicholas Sparks' books turned movies have a special place in our chick flick loving hearts.
8 Legally Blonde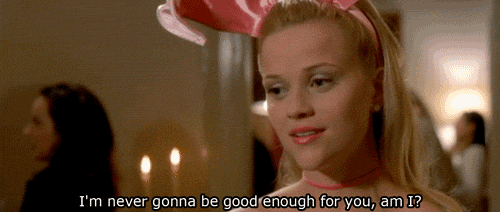 via Giphy.com
Follow the fierce, smart, and fabulous Elle Woods (and her cute chihuahua Bruiser) to Harvard Law School as she breaks stereotypes and proves to everyone that she can achieve her dreams! This movie also teaches us one of life's greatest lessons–to exercise, because exercise gives us endorphins andendorphins make us happy!
9 500 Days of Summer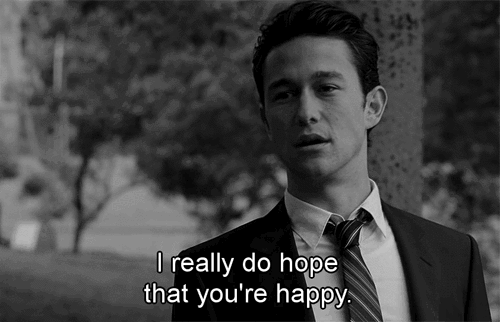 via Wifflegif.com
If you combine all your feels in one movie, you'll probably get 500 Days of Summer. Want to take a break from toothache-inducing rom-coms? Then you've chosen the perfect movie! A classic story of boy meets girl but take note, it is not a love story.
ADVERTISEMENT - CONTINUE READING BELOW
10 The Notebook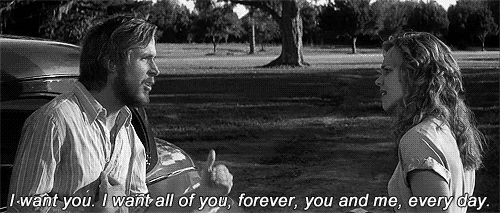 via Wifflegif.com
The epitome of the ultimate chick flick! It's the old schooll, romantic love story that will make you laugh, cry, and fall in love. Allie and Noah will forever be one of our #relationshipgoals! And go on, swoon over the beautiful Ryan Gosling, we won't judge! *winks*
11 Wild Child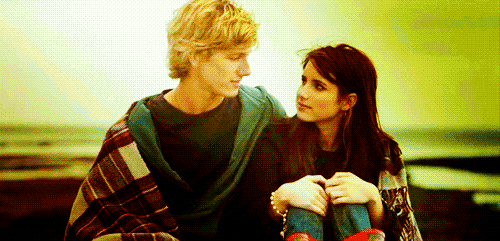 via Giphy.com
Just imagine driving around town and going on a date with a dreamy, sweet, and extremely handsome guy! By the end of the movie you'll be asking yourself if it's possible to have an even bigger crush on Alex Pettyfer.
12 Love, Rosie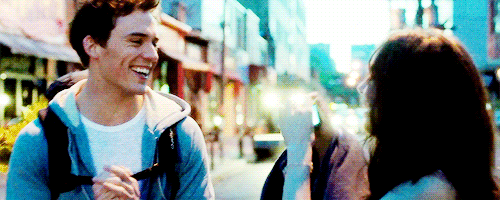 via Loverosiefans.tumblr.com
The perfect movie if you can't get enough of everyone's favorite OTP, swoon-worthy Sam Claflin and the stunning Lily Collins. Any day you watch this will be a tad sweeter because of this heartwarming love story.
Which movies are you excited to watch? Just tweet us @candymagdotcom or leave a comment below! We love hearing from you!