All Access
11 Songs That You Should Add to Your Road Trip Playlist
Take the scenic route with these breezy tunes and meet the people behind them.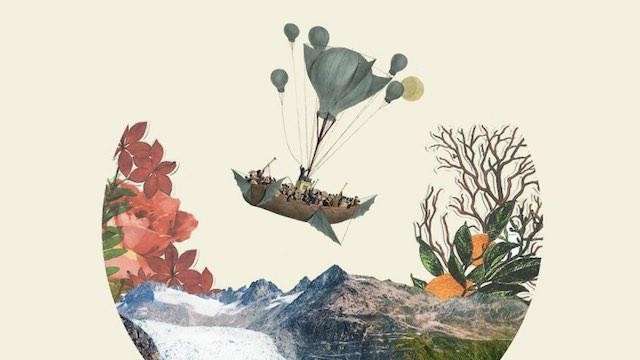 IMAGE The Ransom Collective
The road trip: an essential part of growing up, where friendships are forged and tested, where souls are rejuvenated, where things are ~realized. Sometimes it's as quick as a drive up to Antipolo, sometimes it's a 12-hour trip to Baguio on a long weekend. What will always be a constant, though, is the music. 
Pull up your road trip playlist right now, and we bet it's got at least two songs by The Ransom Collective. The six-piece indie folk band makes music that completely fills your senses, ringing in your ears as the scenery outside the window flashes and changes and dances along with it. This is a band that knows very well what it's like to be in transit yet grounded by friends—before they were The Ransom Collective, they were friends who traveled together, going hiking, skin diving, or just taking a short drive away from the city. "We have this place in Antipolo where we just sit down and reminisce," says Jermaine Choa Peck (percussion and vocals). "We're so busy now, and we miss traveling just for the sake of traveling."
ADVERTISEMENT - CONTINUE READING BELOW
Not that they don't bring the fun wherever they go. After headlining a recent event in Iloilo, where Muriel Gonzales (violin and vocals) says they were pleasantly surprised by the outpouring of love from the crowd, they went swimming in Guimaras. "Us girls were coming from snorkeling when we saw people screaming and running after Redd (Claudio, drums) and Kian (Ransom, vocals and guitar) on the beach," says Lily Gonzales (keyboard and vocals). ""We were like, what's wrong? What's happening? Then we see them taking pictures with Kian and Redd. They came running to us, too, for selfies, just as we were removing our snorkeling masks and looking haggard. Later, we see them tweet, o nag-outing kami with Ransom Collective! It was incredible." (Comment below if you're one of those lucky girls!)
CONTINUE READING BELOW
Recommended Videos
ADVERTISEMENT - CONTINUE READING BELOW
In Malaysia, where they collaborated with Yuna and GAC for a high-profile brand campaign, they spent their nights exploring the streets of Penang. "It was the perfect time because it was also the George Town Festival," says Leah Halili (bass and vocals). "While the boys got food and massages, the girls rented bikes with Rayms (band manager Raymond Fabul). There was a show in every block, so we would park our bikes and watch a show, then go to the next area. It was so fun just getting lost and going to different places."
The band has certainly come a long way since breaking out as the first Wanderband winners and releasing an EP in 2014. This Saturday is their big album launch (4 pm at the Palace Pool Club), and from what we heard at the Traces Listening Party last night, they've only gotten better, bolder, and more confident in their distinct style. One thing that hasn't changed? Their rightful spot on your road trip (or good ol' travel) playlist.
ADVERTISEMENT - CONTINUE READING BELOW
The Kickoff
"Open Road": We've got the open road, nothing but blue skies / Here's to the summer days and the starry nights
"Run": Let's run away to distant shores / And chase the lands we once ignored
"Images": We're thinking back to the good old days / Holding on to what still remains
The Quiet Moments 
ADVERTISEMENT - CONTINUE READING BELOW
"Present Tense": I feel my past regrets slipping into present tense
"Hither": The cold air whispers through my skin / Nowhere to hide except within
"Something Better": Of all the things I've said in vain / You know I never mentioned you by name
The Release
ADVERTISEMENT - CONTINUE READING BELOW
"Doubt": I'm tearing out the doubt that left me idle / And here I lay the fear that kept me still
"Traces": I have learned to manage all my expectations / And I've returned a modern form of variation
"Settled": Wait and see, what it means / I'm telling you, telling you, there's so much more than what you've settled for
The Big Leap
"Tides": The view is better from right here / You're right there was nothing to fear
"Fools": When the smoke has finally cleared / Things are not just as they appeared / Hope will take its toll / And ignite your soul
Traces will soon be available in CD form and on Spotify:
A combination of Snakes and Ladders and Exploding Kittens.
The internet thinks the two are dating.
Plus other things to know about the young actress.
Guess who has a seven-ton rock in their house!
Kris Aquino kind of confirmed that she will be reprising her role as Princess Intan!
It even has a matching vintage-inspired MV!
Now, he's one of the most sought-after photographers in the local creative scene.
No need to step out for your caffeine fix!
Remember when she impersonated Frankie and 'the chicken McDo?'
"I just lost the job that I dearly love."
From The Candy Bulletin Community