All Access
10 Ugly-Cry Movies You Need to See At Least Once
These feels demand to be felt. Okay? Okay.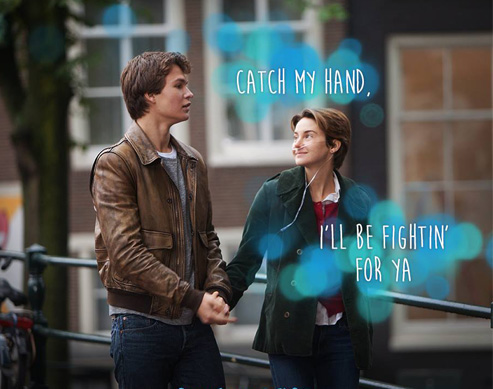 PHOTO 20th Century Fox
1. My Girl (1991)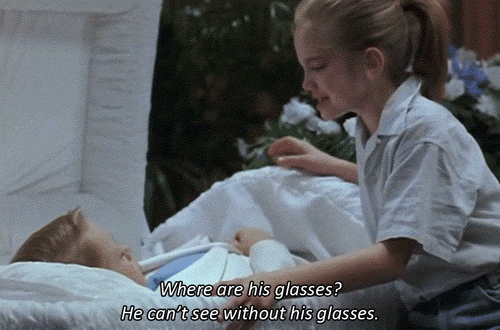 via yoitsmickeyy.tumblr.com
It's all mood rings and summer friendships until someone gets stung by a bee and brings on the tears. Experience young heartache with Vada (Anna Chlumsky) as she figures out her first period and grief over losing her best friend, Thomas J. (Macaulay Culkin).
ADVERTISEMENT - CONTINUE READING BELOW
Share the feels with: Your childhood BFF and reminisce about all those summers you thought would never end.
2. The Cure (1995)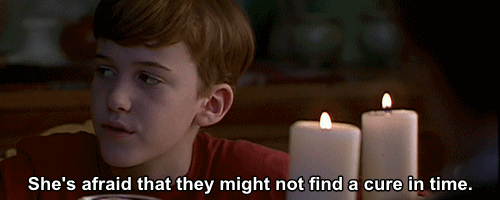 via joe-mazzello.tumblr.com
Think lots of plaid, riding down rivers and sick boys. Before Shailene Woodley and Ansel Elgort brought teen girls the feels, bad boy, Erik (Brad Renfro) and adorable but sickly neighbor, Dexter (Joseph Mazzello) brought the angst with an epic summer bromance that was doomed from the start.
ADVERTISEMENT - CONTINUE READING BELOW
Share the feels with: Your brother whom you always fight with just so you can see him get all mushy (and love him for it) then tease him about it later.
3. Life is Beautiful (1997)
Think reading subtitles will distract you from the tears? Think again. This Academy Award-winning Italian movie tells the story of a father and son trying to make it through a World War. Yes, a real war. You already know how this one's ending but it's the happy moments between the dad and his adorable kid during the film that'll choke you up unexpectedly.
Share the feels with: Your grandparents so you can hear them talk about the war and the good old days and appreciate them for it.
4. One True Thing (1998)
What do you get when you combine daddy issues and a sick mom? Ellen (Renee Zelweger) is about to find out when she unwillingly comes home to take care of her mom (Meryl Streep) and realizes just how much she's been taking her for granted. Lesson of the story? Never take Meryl Streep for granted!
ADVERTISEMENT - CONTINUE READING BELOW
Share the feels with: Either of your parents just so you can be more grateful you have them with you today.
5. I Am Sam (2001)
If you thought you were having a tough day, you haven't seen how heart-wrenching it gets for BB Dakota Fanning as Lucy, as she fights to stay in the custody of her dad (the amazing Sean Penn). Try not to cry through the movie, we dare you.
Share the feels with: No one because you don't want anyone seeing you ugly-cry with snot and all through this entire movie.
6. A Walk to Remember (2002)
In true early 2000s fashion of popstars turned actresses, see a plain Jane version of Mandy Moore play Jamie as she finds her first and true love—the rich and misunderstood cutie, Landon (Shane West). Together they battle sickness and teen angst in the pre-The Fault In Our Stars era where promises are always broken. Yes, this list needed some Nicholas Sparks.
ADVERTISEMENT - CONTINUE READING BELOW
Share the feels with: Your older sister so you can fully understand why everyone loved Shane West back then.
7. The Classic (2003)
For some Asian-style feels, follow a mother-daughter love story that spans generations and obviously doubles the heartache. Directed by Kwak Jae-Yong who also gave us My Sassy Girl, listen to the amazing soundtrack that'll bring you to tears even when you're not watching the movie.
Share the feels with: Your Korean-loving friends and spiral into a blackhole that is depressing KDramas together.
8. Up (2009)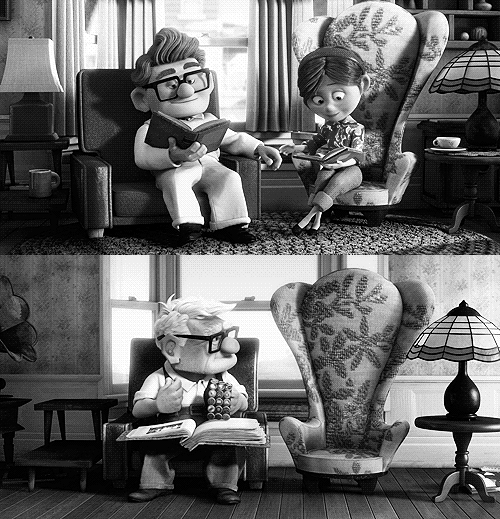 via u-are-the-blood-in-my-veins.tumblr.com
ADVERTISEMENT - CONTINUE READING BELOW
It's rare that a movie can make you sob during the first few minutes but Up does just that. This deceiving cartoon has the most upbeat poster so it fools you into thinking it's all fun and games. And then that first montage happens and you're crumpled right at the start. It's okay. You're so not alone. Thank goodness for the rest of the film.
Share the feels with: The toughest person you know and watch them fall apart right at the beginning.
9. Never Let Me Go (2010)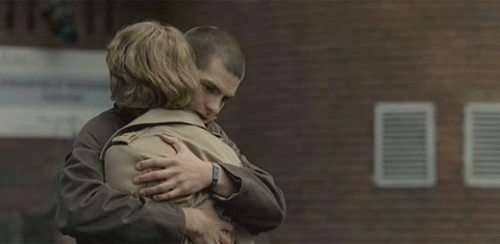 via shesoafraidofthedark.tumblr.com
ADVERTISEMENT - CONTINUE READING BELOW
This quiet British film based on a Kazuo Ishiguro's dystopian book (before dystopian was a thing) came quietly but it hits you where it hurts the most. Follow a pre-Spiderman Andrew Garfield who plays Tommy and his friends, Ruth (Keira Knightley) and Kathy (Carrie Mulligan) as they try to escape their die-young destiny only to find out their efforts are futile. Who said the British are stiff? These Brits bring the feels.
Share the feels with: Your barkada so you can all be thankful you weren't born clones and patch up those petty fights already.
10. The Fault in Our Stars (2014)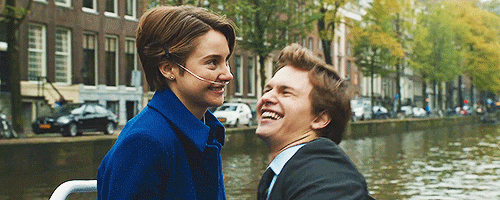 via hannahlovexx.tumblr.com
ADVERTISEMENT - CONTINUE READING BELOW
Who are we kidding? You can see this over and over. If you're talking about FEELS (caps necessary), Hazel Grace and Augustus Waters demand you feel with them. It truly is THE sick love story of this generation. Relive the lows and more lows with Ansel and Shai and just comfort yourself in knowing you'll see them soon in Insurgent.
Share the feels with: Fellow John Green fangirls so you can all get extremely depressed but somewhat excited for Paper Towns.
Know more movies we can ugly-cry to? Let us know in the comments or tweet us @candymagdotcom. We always love hearing from you. :)
Will your friendship survive the wrath of thesis?
Here are a few things that might help.
Fast cars and dark roads don't mix.
BTS' agency already made the official announcement.
The deep red lipstick shade flatters all skin tones!
The 19-year-old dancer also appeared in the music video and on Jimmy Fallon's show along with her dance crew The Lab!
This is straight out of a teleserye!
It'll be available in five cute colors!
Sometimes, it only takes a few simple additions to brighten up your area and inspire you to stay productive.