All Access
10 Times Simon Ibarra Was the Cutest in Dolce Amore
10 Times Simon Ibarra Was the Cutest in Dolce Amore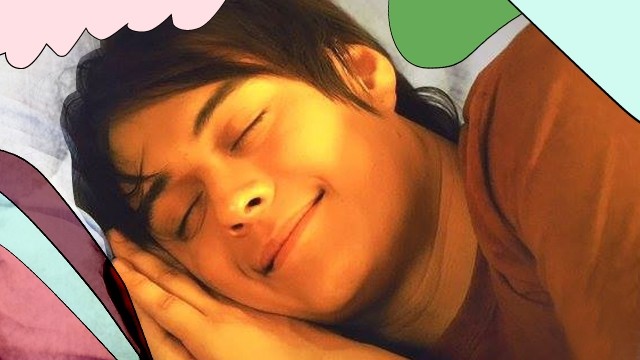 ART Trixie Ison PHOTO ABS-CBN
If Liza Soberano's Dolce Amore character Serena Marchesa is the feistiest princess we'll ever have on the show, Enrique Gil's Simon Ibarra is definitely the cutest. We love his innocence and his good heart which shows in every single episode. Not convinced? Take a look at these priceless Tenten moments below and see for yourself.
When he got so frustrated because they got stuck in traffic and didn't make it in time for the fireworks.

Those times when he kept imagining Serena was right in front of him.

When he kept calling Gian Carlo Gian Caloy. QTPIE!

That scene when he enjoyed the beach.

That time he couldn't hide how stunned he was by Sese's beauty.

Those moments when bridges scared the life out of him.

When he schooled Sese on how tuko is supposed to sound like.

His face when Serena slapped him on the face after he told her that he's Simon.

That time he got so scared when Serena drove the car.

That moment when he finally confessed his feelings for Sese. It takes a lot of courage and even humor to let go of the one you love.
Catch Enrique and Liza on Dolce Amore every night from Monday to Friday on ABS-CBN.
Sometimes, no matter how hard you try, some people just won't vibe with you, and that's totally fine.
Have you tried the #ComeAroundMeChallenge?
The cheerleading docu-series is a phenomenon.
A lot of them are dirtier than a toilet seat.
The kind of wholesome content we all love to see.
Being away from each other teaches you to cherish every moment together even more.
Your Moon sign is all about your most intimate feelings, fears, and desires.
Gotta stay cool, fresh, and iwas pawis.