All Access
10 Times Scott Eastwood's Eyes Could Almost Kill You
The movie won't feel like a long ride because aside from the story, you have Scott's eyes to keep you company.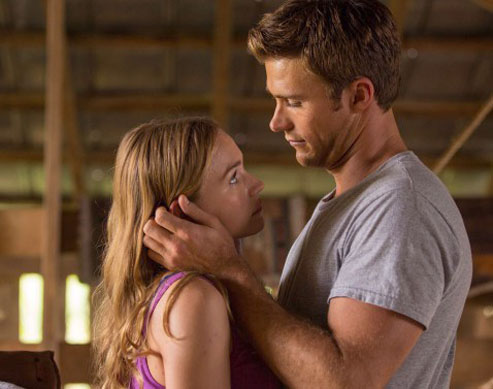 PHOTO 20th Century Fox
The movie adaptation of Nicholas Sparks's The Longest Ride hits Philippine theaters today. Aside from the heartwarming love stories you'll be seeing on the big screen, you should also make sure you've braced yourselves for Scott Eastwood's amazing performance as Luke to Britt Robertson's Sophia. He's major eye candy, that's a given. But you can also see Scott giving his all playing a profesh bull rider's role in the film.
Appearing next in Snowden, which stars Shailene Woodley and Joseph Gordon-Levitt, the 29-year-old actor gets his first lead role in this romance flick. And we all see why he was chosen to play the character. His eyes alone can do the talking. And when you decide to stare at his eyes for too long, they can even disarm you. We totally understand Sophia's feelings ATM.
1 Whenever he yells "Let's go!" before riding the bull.
via swiftella.tumblr.com
ADVERTISEMENT - CONTINUE READING BELOW
This guy's totally game for anything! It's just eight seconds in the ring, yet it feels so long. But Scott yells those words like it's NBD.
2 The moment he first meets Sophia.
Yeah, girl, keep that hat!
3 When he knew that the best way to win a girl's heart is by going the old-fashioned route.
Even Sophia's sorority sisters knew this, too.
READ: The Funniest Lines from Some of Our Fave TV and Movie Characters
4 That time Sophia caught him off-guard.
His face says it all.
5 Whenever he rides the bull.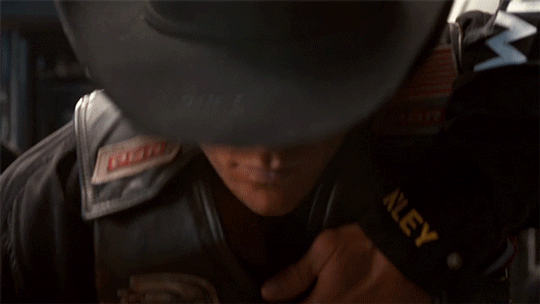 via foxmovies.tumblr.com
ADVERTISEMENT - CONTINUE READING BELOW
Scott didn't get to do the actual bull riding for the film, because it was obvs too dangerous. But he really wanted to do it that he went against what people were telling him and tried it. The actor talked about it when he appeared on The Tonight Show Starring Jimmy Fallon. They even got his first ride on video and it really is sooo scary.
6 When he winks to assure his pals that he's going to be fine.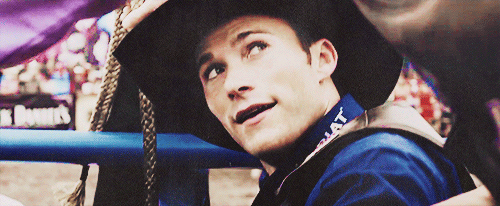 via soulofarainbow.tumblr.com
ADVERTISEMENT - CONTINUE READING BELOW
Even a bull can get disarmed by that look, TBH.
7 When he made this face while teaching Sophia how to ride a bull.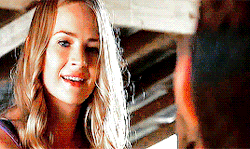 via hchickrocks.tumblr.com
Can we enroll in this class, too?
8 That time he taught her the right way of wearing a cowboy hat.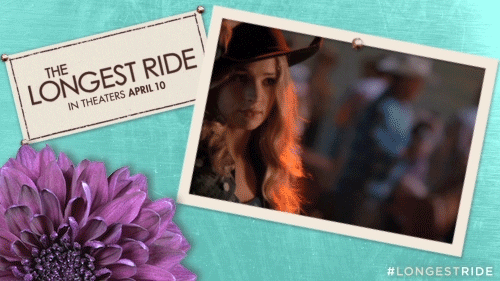 via thelongestridemovie.tumblr.com
ADVERTISEMENT - CONTINUE READING BELOW
Instant fashion teacher right there.
9 Whenever he looked at her in the eyes.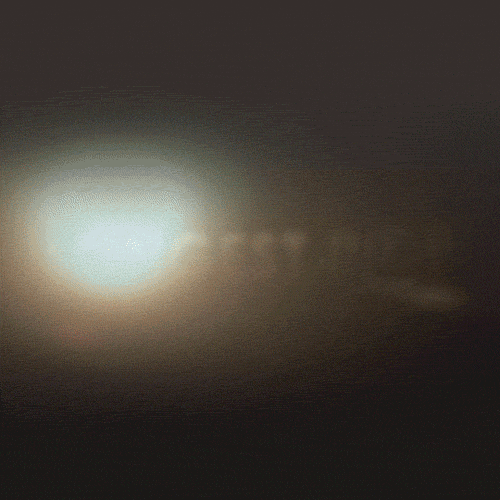 via thelongestride.tumblr.com
Ahh, love.
10 Those moments when he has no clue what he's going to do.
You'll surely want to give him a hug because you know he gets scared, too, just like everyone else.
ADVERTISEMENT - CONTINUE READING BELOW
READ: 10 Young Actors From Famous Movies and Where They Are Now
The Longest Ride is now showing nationwide.
The local brand has partnered with charity organization Give PH to help with the donations.
If you're desperate for a cut, YouTube is your best friend.
She recently sang it again during an Instagram Live with husband Taylor Goldsmith!
They also had a short jam session!
"I was genuinely afraid I would die, because that is what it felt like."
If you haven't already picked up on that.
It'll be just like the good, old days-except now, you can watch it any time, anywhere.
Molo has since posted his public apology online via Instagram stories.
Finally, something to look forward to.
This is just heartbreaking.
For "a different kind of positive," as designer Ram Silva puts it.