All Access
10 Ways You Can Tell You're at a Demi Lovato Concert
Aside from the neon lights, we mean. Hee hee hee.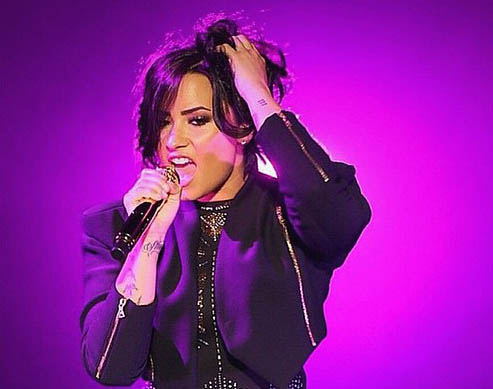 Just a few more sleeps and we'll be seeing Demi Lovato live at the SM Mall of Asia Arena for her Neon Lights Tour, Candy Girls. Are you ready to see her sing her heart out onstage? And are you ready to stay up all night to sing, dance, and jump with her? If you're not yet prepared or you don't know what to expect, here's a list you should check out, because there's an 80% chance these things are going to happen during her concert.
1 She'll be combing her fingers through her perfect hair.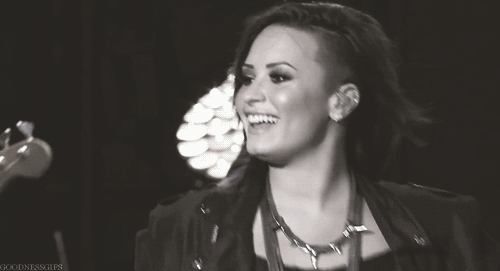 via goodnessgifs.tumblr.com
ADVERTISEMENT - CONTINUE READING BELOW
And you can't help but follow her lead because #SWAG.
2 Expect Demi to do a lot of fierce facial expressions onstage.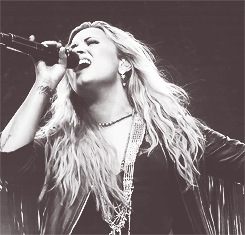 via karolbandeira.tumblr.com
Because how can you even sing "Skyscraper" without doing that look on your face?
3 There will be screaming.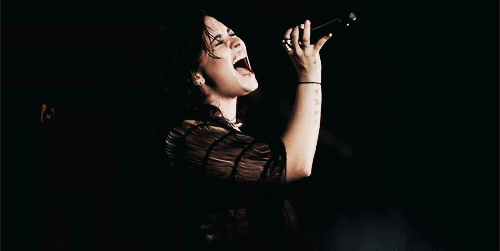 via dizikolikbirbayan.tumblr.com
ADVERTISEMENT - CONTINUE READING BELOW
Lots and lots of it, and you really won't care—because, let's be honest, you'll probs be doing the same.
READ: This Demi Lovato Cover of Ed Sheeran's "Give Me Love" is Making Us Feel All the Feelings
4 Also, headbanging.
Expect this kind of action when she sings "Heart Attack" because she's putting her defenses up. LOL!
5 Fans crying or getting teary-eyed.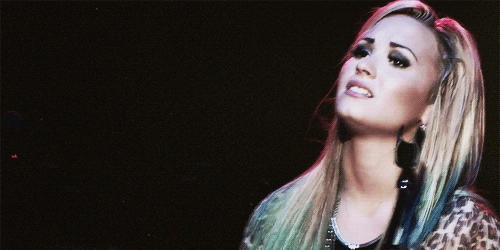 via demiisangel.tumblr.com
Demi is known to share the most inspirational messages, not only through her songs but also whenever she talks to her fans, the Lovatics.
ADVERTISEMENT - CONTINUE READING BELOW
6 And speaking of fans, there will be lots of audience interaction.
Demi, hold our hands.
7 She calls someone onstage to join her.
Remember that moment when she got engaged during a concert?
8 Demi will also laugh at herself.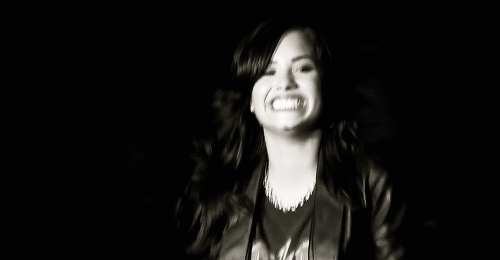 via wearelovaticswarrior.tumblr.com
This girl's got so much confidence and we love her for that!
ADVERTISEMENT - CONTINUE READING BELOW
9 Feelings. Feelings here and there and everywhere.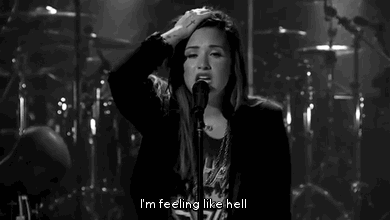 via greatscape.tumblr.com
If you don't feel a thing singing to "My Love Is Like A Star" and "Don't Forget," then what are you even? LOLJK!
10 Lovatics needing to #StayStrong during the show.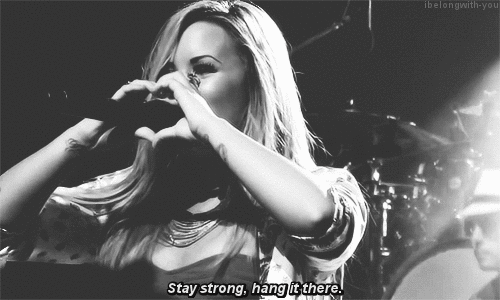 via ibelong-withyou.tumblr.com
ADVERTISEMENT - CONTINUE READING BELOW
Because fangirl ~feels~ of course.
Demi Lovato: Neon Lights Tour is stopping by Manila on April 30 at the SM Mall of Asia Arena. For ticket inquiries, you can visit www.SMTickets.com.
READ: Charli XCX and Demi Lovato Are Coming To Manila This April
Are you watching Demi's concert this Thursday? Share your feelings with us in the comments or tweet us @candymagdotcom. We always love hearing from you. :)
The local brand has partnered with charity organization Give PH to help with the donations.
If you're desperate for a cut, YouTube is your best friend.
She recently sang it again during an Instagram Live with husband Taylor Goldsmith!
They also had a short jam session!
"I was genuinely afraid I would die, because that is what it felt like."
If you haven't already picked up on that.
It'll be just like the good, old days-except now, you can watch it any time, anywhere.
Molo has since posted his public apology online via Instagram stories.
Finally, something to look forward to.
This is just heartbreaking.
For "a different kind of positive," as designer Ram Silva puts it.