Everybody has a guilty pleasure. Whether it's as trivial as sweets and cute babies or as addicting as Philippine TV series, we can't seem to get enough of them even if they all follow a formula that's tirelessly being inserted into their plots to add more "suspense." Unfortunately, just like sweets, too much of these common signs and stereotypes in Pinoy TV can be unhealthy. But hey, we still love watching them if only to see the amazing performances our favorite actors are doing for the shows.
1 A love triangle
This is practically a requirement for every youth-oriented Pinoy TV show, or for youth-oriented TV shows in general. The main protagonist is almost always involved in a love triangle and will always have to choose between the two potential love interests. Girl is constantly in haba ng hair situations, trust us.
ADVERTISEMENT - CONTINUE READING BELOW
2 The protagonist who's either ugly or attractive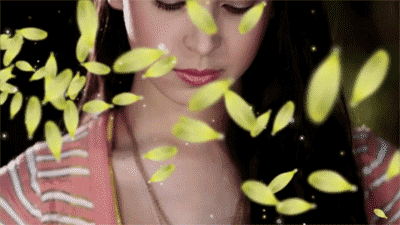 When it comes to protagonists' physical appearance, there is no in-between. It's either they're incredibly attractive and consistently well-groomed amidst the implications of their simple probinsyana or probinsyano background, or they're completely odd-looking only to eventually transform into a gorgeous human being by the end of the story—as if puberty isn't an odd enough transformation to go through already.
ADVERTISEMENT - CONTINUE READING BELOW
3 An antagonist who's also either ugly or attractive
via ohkathniels.tumblr.com
Similar with the polarizing physical appearances of protagonists, even the kontrabidas aren't safe from this common trope amongst lead characters. They're usually wealthy, consistently well-dressed, and overall mataray or goony, mischievous and leather-clad with both characters constantly surrounded by bodyguards as they recite their plan out loud all alone in their warehouse of horrors.
ADVERTISEMENT - CONTINUE READING BELOW
4 The rich and poor dynamic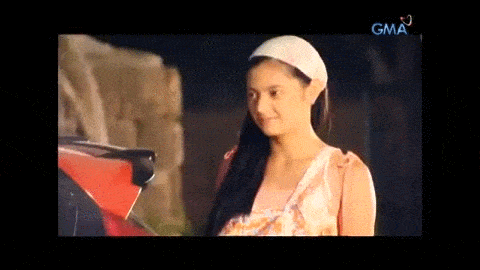 The struggle between classes is an ever-present plot device to add up to the drama and intensity of the story. We watch the story unfold as the city boy falls in love with the barrio lass as they elope away together against their parents' wishes. Why can't you just stay in school, kids?
ADVERTISEMENT - CONTINUE READING BELOW
5 The supportive best friend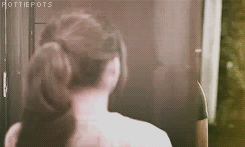 via pottiepots.tumblr.com
…who is secretly in love with the protagonist and is evidently the perfect boyfriend that she doesn't notice because she's too busy pining over the bad boy who won't give her the time of day. Or the perfect best friend whose life only seems to revolve around the protagonists' issues as if they don't have a life of their own. Secondary characters deserve some love, too!
ADVERTISEMENT - CONTINUE READING BELOW
6 The cat fight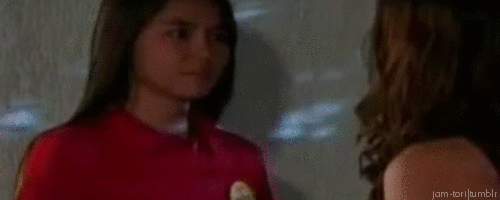 via silvakevz.tumblr.com
What's a teen Pinoy TV show without an epic brawl to the death? It usually starts off with a big slap followed by some hair-pulling, shoe-throwing, and verbal violence. Although hilarious and fun to watch, it's definitely something we don't want to be part of IRL.
ADVERTISEMENT - CONTINUE READING BELOW
7 Really crazy (and sometimes, even violent) antagonists
You won't like it when these kontrabidas get mad because once they do, they'll unleash their inner beast and bring out the big guns (both literally and figuratively).
ADVERTISEMENT - CONTINUE READING BELOW
READ: The Funniest Lines from Some of Our Fave TV and Movie Characters
8 The fancy Filipino dialogue
Let's admit it: Nobody in normal everyday encounters talk like this. Dialogues that can only be found in Florante at Laura are being incorporated into supposed normal conversations like impromptu extemporaneous contests. Even if you can't get enough of the handsome lead's kilig-to-the-bone profession of love to his beautiful partner, we all know that no one in real life will ever talk like that. Like, ever.
ADVERTISEMENT - CONTINUE READING BELOW
9 Tears, lots and lots of it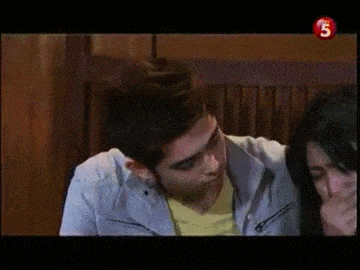 It's as if these characters have their own water supply installed into their tear ducts. A typical Pinoy TV show episode isn't complete without at least one character breaking down into a giant sob-fest or quietly weeping in a corner while a single tear streams down their cheek. These actors should make a tutorial on how to cry on the spot at their shoots seamlessly. Now that's an episode we'd all love to watch.
ADVERTISEMENT - CONTINUE READING BELOW
10 The happy ending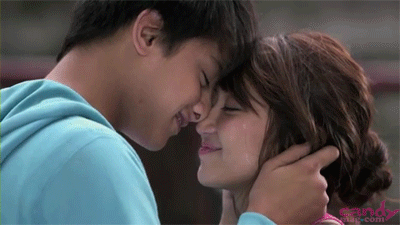 Last but not the least, happy endings are the lifeblood of every Pinoy teen TV show. Even if the finale features the leads under a near death experience, they still manage to have their happy ending after around 20 minutes into the episode. Amidst all these predictable schemes, Pinoy TV shows still satisfy our eager hearts allowing both the show and its readers to live in peace.
ADVERTISEMENT - CONTINUE READING BELOW
Which local TV shows have you been watching lately, Candy Girls? Let us know in the comments or tweet us @candymagdotcom. We always love hearing from you. :)