All Access
10 #RIPme Movie Moments of 2014
There were so many funny, kilig, and devastating moments on the big screen this year that in the words of the amazing Taylor Swift, we "literally just died, dead, and (we) couldn't breathe anymore so (we) died, RIP me hashtag."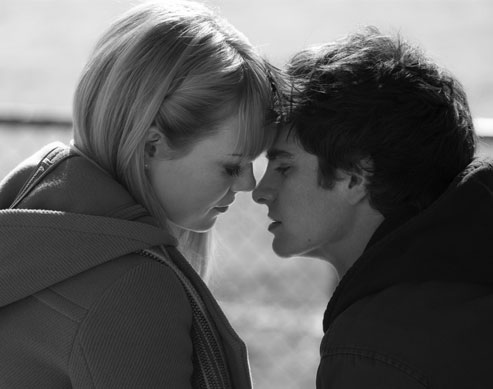 PHOTO Columbia Pictures
When Hazel found out that Gus had died in The Fault in Our Stars. She was wearing his shirt, you guys!

[table:0]

When Four confirmed that he's a Divergent like Tris in this nail- (and lip-) biting scene.



via anthroopos.tumblr.com

When Mia and Adam held hands in If I Stay. Sure, the movie is full of lovey-dovey moments, but there's nothing quite as precious and nerve-wracking as holding hands with the guy you like for the first time, right?


via unextraordinary-teenager.tumblr.com

When Baymax just wanted to comfort Hiro in Big Hero 6. Or really, every time he was being a big adorable ball of fluff—his default setting!


[table:1]

When Hilary showed off her moves on the court to impress her crush in Blended. You go, girl.


[table:2]

When Thomas shook it off in The Maze Runner. Kidding, this is just an outtake!

via mazerunnernews.tumblr.com

When Gretta and Dan spent a magical night going around the city with music in their ears in Begin Again. Perfect non-date night is perfect.


[table:3]

When Peeta gave Katniss this bone-chilling look right before he tried to strangle her to death in The Hunger Games: Mockingjay Part 1.


via team-always.tumblr.com

When Steve took care of a bunch of bad guys in an elevator and jumped out of it like it was NBD in Captain America: The Winter Soldier.


via johngegbert.tumblr.com

When Gwen died despite Peter's best efforts to save her in The Amazing Spider-Man 2. #RIPme #RIPGwen


[table:4]
It's part of a dashboard that helps you monitor all the confirmed cases in the country.
With a load of cute behind-the-scenes footage, too!
Choco butternut cravings are now solved.
It was part of a class requirement!
Sadly, there's no law against catfishing in the Philippines.
Think of astrology as a language that helps you feel and be seen.
Franki and Diana are this month's Eye Candy.
It's like seeing Seo Dan and Seung-joon all over again!
The internet seems to love his lighthearted humor during these troubling times.
Many of our favorite K-drama actors right now actually started out as idols!
Thailand rethinks its elephant strategy.