Trust us when we say you've never seen Kathryn Bernardo and Daniel Padilla this way before. These two have proven they're growing into two of the finest actors of their generation in their (post-) Valentine offering, Crazy Beautiful You—a movie about rebellious teen Jackie and a selfless guy she meets during a Pampanga mission, Kiko. The teen king and queen will make you ROTFL and whisper #RIPMe to yourself for a good one hour and 55 minutes with their characters' banters and basically, just how they both look great on the big screen together or all on their own. We have a lot of favorites in the movie, but here are 10 scenes that definitely stood out from the rest.
1 When Kiko sees Jackie for the first time. In the public market.
Never mind that the public market is an unlikely place for you to find true love. The first time Kiko lays his eyes on Jackie, you know it's love. Besides how can you not take notice of a girl who wears a hoodie in the market and even has the courage to use her smartphone in there?
2 When Jackie was arrested.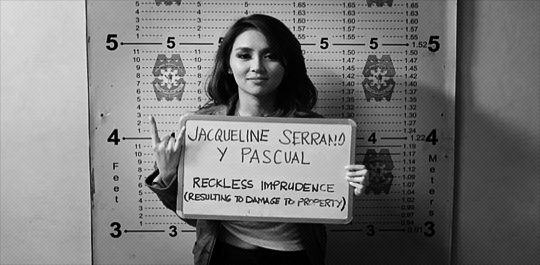 via bababernardo.tumblr.com
ADVERTISEMENT - CONTINUE READING BELOW
Oh hi there, have you met our new girl crush? Jackie is on the running to win the award for best mugshot.
3 The moment this "fight scene" happened.
Okay, these two can pull off action scenes. Can we give them an action movie project?
READ: WATCH: #KathNiel in "Nothing's Gonna Stop Us Now" Music Video
4 Whenever Kiko said the craziest things.
5 The. Craziest. Things.
Daniel is turning out to be one of our favorite funny guys. Dude knows how to deliver those crazy funny punchlines in this movie.
6 Those moments when Kiko carried Jackie like it was NBD.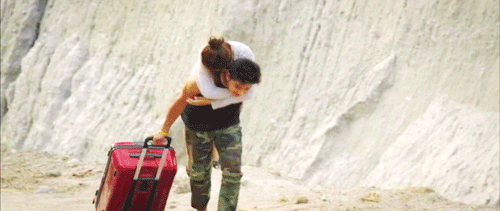 via chandriabuddie.tumblr.com
Looks like Daniel really worked on his bod. And this carrying scenes didn't just happen on cam. They happened behind the scenes, too. Seriously, how strong are Daniel's arms?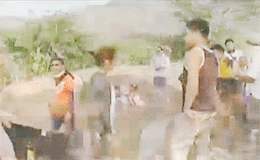 via baedjfp.tumblr.com
7 When this moment happened.
You guys have to get your hearts ready for this scene, aside from the ending of course.
8 When they relied on each other.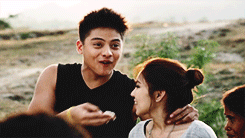 via baedjfp.tumblr.com
9 And even cried together.
From comedy to drama, these two can do antyhing and be anyone on camera.
10 And whenever Iñigo Pascual appeared.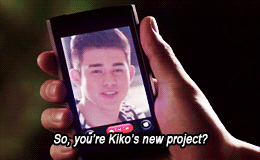 via bababernardo.tumblr.com
ADVERTISEMENT - CONTINUE READING BELOW
Because those eyebrows deserve a movie of their own.
Crazy Beautiful You is now showing in cinemas nationwide. Are you watching the movie? Let's talk in the comments or tweet us @candymagdotcom. :)