J.K. Rowling we need your help! You see, we really need to apparate to Japan right now so we can drop by the Harry Potter world in Tokyo...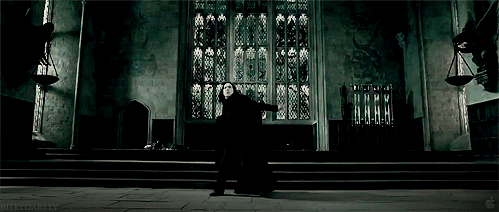 via apriki.tumblr.com
...and because One Direction and 5 Seconds of Summer are already there, and they're surely waiting for us!
We are so dying of envy because we really want to see these two groups. 5SOS when are you dropping by the Philippines because we've been waiting for you our whole lives? Can Harry, Liam, Louis, Niall, and Zayn just talk them into doing it? Since 5SOS is opening for the On the Road Again Tour in Japan, why don't they just go with 1D here? Besides it's five boys against four. Ashton, Calum, Luke, and Michael won't be able to resist. We've been stalking fans online to see what they've been up to so far and too bad, because it honestly feels like we're just torturing ourselves. Now can someone give us plane tickets to Japan ASAP? Please? We've rounded up 10 reasons to convince you that we should be there!
ADVERTISEMENT - CONTINUE READING BELOW
1 Because they have to do this pyramid again. They. Have. To.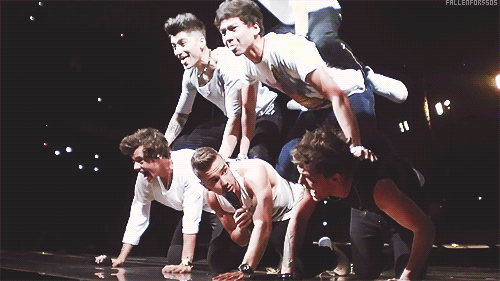 via fanpop.com
And we have to be there to witness the whole thing. You okay down there, guys? Hold that pose until we get there.
2 Because we totally know what Japan is feeling.
Japanese fans finally get to see 5sos and if that doesn't make your heart flutter with excitement, then why are you here #5SOSinJapan

— amy // pls luke (@overagainlrh) February 22, 2015
So then why are we here?
3 Because hearing them speak Japanese is like music to our ears.
#5SOSINJAPAN #vote5sos #KCA (via@5secsofsummerCA) https://t.co/gYeUAwIV7G

— 5SOS Updates ♡ (@5SOS_Updaters) February 25, 2015
They'll speak a few Filipino words soon, too.
4 See what we mean?
5 Because nothing beats seeing this for real.
harold edward styles!what is that?!you call that a shirt?!are you trying to kill us?👀😱😍♥ #OTRATourJapan pic.twitter.com/jTRZVRhaRf

— トリシアジェーン (@tricia_jane) February 25, 2015
Note to self: Don't die staring at their faces because there's always another day to fangirl.
6 Because we also need to remind Zayn of proper timing. Heh.
これね😂😂😂 Zaynさんむちゃくちゃ可愛いかった。Night Changes 遅れそうになって、ダダダッ!って走ってきた😂😂 これはセーフとしてあげよう😜😜💕 #OTRATourJapan #OsakaDay1 https://t.co/tQK8Hqwryi

— m,, :) | OTRAt 京セラ (@EVERYDAYZARRY_) February 25, 2015
BB, where have you been?
7 Because they're roaming around the city like it's nobody's business.
Which means there's a chance we can bump into and talk to them.
8 Because kimonos.
ADVERTISEMENT - CONTINUE READING BELOW
9 And Zayn's new hair.
Zayn em Osaka, Japão, de costas parece um japonesinho oaskpsak #OTRATourJapan pic.twitter.com/44W0CGIWCC

— 21 Still Kidrauhl. (@Who_Believe) February 25, 2015
March, why are you so far away?
10 And because these cats at the cat cafe are the cutest.
Stop making us feel this way, you guys!
Who's excited for OTRATManila next month? And who wants 5SOS to go the Philippines ASAP? Let's talk in the comments or via Twitter @candymagdotcom. :)