We've talked about the hot new shows to watch, the new girls to put on your life peg list, and the best moments from the first week of the season—now it's time to get down to business and discuss all the new cuties invading the small screen. Aside from Lucas of Girl Meets World, here are 10 fresh faces guaranteed to make your heart skip a beat every week.
Grant Gustin from The Flash. Lightning may have given him abs, but that crooked smile and those warm eyes are all his.
Zak Henri from Awkward. Jenna is pushing Owen away because she's a senior and he's a sophomore, but seriously, who cares when dude composes music, plays a bunch of instruments, and looks at you like this?
Daniel Sharman from The Originals. Is there a rule that says only cute guys with accents can play Kol? Because no one's complaining.
ADVERTISEMENT - CONTINUE READING BELOW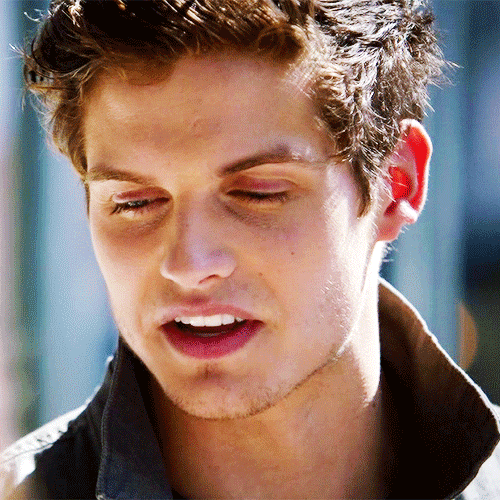 via fyeahdanielsharman.tumblr.com
David Mazouz from Gotham. Baby Batman has so much angst, you just want to wrap him up and tell him everything's going to be, um, better and worse at the same time?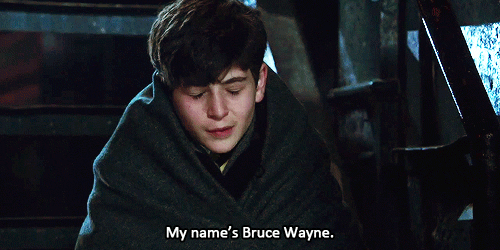 via everynineyearsandthirtyfourdays.tumblr.com
Chris Wood from The Vampire Diaries. That swagger, that huge grin—it's The Carrie Diaries' Adam Weaver all over again, only supernatural (probably).
Charlie Rowe from Red Band Society. True test of cuteness: pulling off the bald look.
Brandon Routh from Arrow. Superman returns to steal Felicity from Oliver.
ADVERTISEMENT - CONTINUE READING BELOW
Sean Teale from Reign. Skins' Nick has grown up to be Lord Louis Condé, who comes to the rescue of Francis and Lola in the midst of the plague. Talk about a sight for sore eyes.
"@imadowner2: "@fraryishot: @seanjteale 🙈 pic.twitter.com/QM4VbLsh4e" #PleaseBeANiceBoy" a poor attempt at the old spice advert s'all

— Sean Teale (@seanjteale) September 13, 2014
Alfred Enoch from How to Get Away with Murder. Those dimples and cheekbones look so familiar because it's the Muggle version of Dean Thomas!
ADVERTISEMENT - CONTINUE READING BELOW
Julian Morris from New Girl. Of course Jess's new guy is literally Prince Charming (from Once Upon a Time). Of course.
Who do you think is the fairest of them all? Leave a comment below or tweet us @candymagdotcom!