So you have read our list of ugly-cry movies and by the looks of it, we think you need more #feels. These movies aren't exactly going to make you cry from start to finish or from middle to end. They will tug at your heart strings a few minutes before the screen goes black and the closing credits start appearing. Here are 10 movie with bittersweet endings you should totes see this 'ber season. Warning: Spoilers ahead so if you haven't watched some of these movies yet, scroll with caution.
1. Before Sunrise. Maybe many of you weren't born yet when the first film came out in 1995. The reason why the ending is bittersweet was because the means of communication that time were limited. The only way they can stay in touch was through snail mail and too bad, they didn't get each other's home addresses. We were clueless whether a sequel was pushing through or not (almost a decade later!), so we got a bit emotional when Celine (Julie Delpy) and Jesse (Ethan Hawke) had to part at the train station.
ADVERTISEMENT - CONTINUE READING BELOW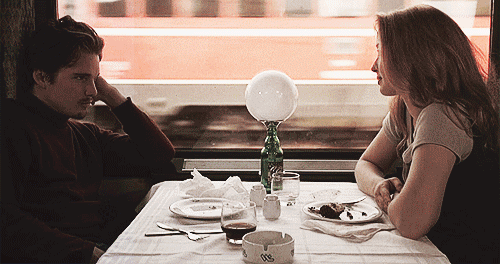 via loucaeapaixondesempre.tumblr.com
ADVERTISEMENT - CONTINUE READING BELOW
2. Like Crazy. After everything this couple has been through—getting together, staying in the relationship while they were in different timezones, getting married, and then being apart for a while—it was just a bit sad to see them finally settle down at the end of the film but get in a mental and emotional war with their doubts and fears, not being sure if they can make it through. Borrowing words from Coldplay's classic song "The Scientist," nobody said long distance relationships were easy. Nobody told Anna (Felicity Jones) and Jacob (Anton Yelchin) it was going to be that hard either.
ADVERTISEMENT - CONTINUE READING BELOW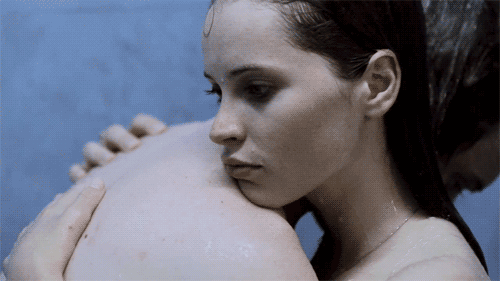 via crystalised-summer.tumblr.com
3. (500) Days of Summer. So how does it feel to be in a very complicated relationship—oh you know, the one that has the other person calling you as a friend and yet you act like you're a legit couple? Ask Tom (Joseph Gordon-Levitt), whose heart was crushed by a really adorable Summer (Zooey Deschanel) in the middle of what could have been their wonderful time together.
ADVERTISEMENT - CONTINUE READING BELOW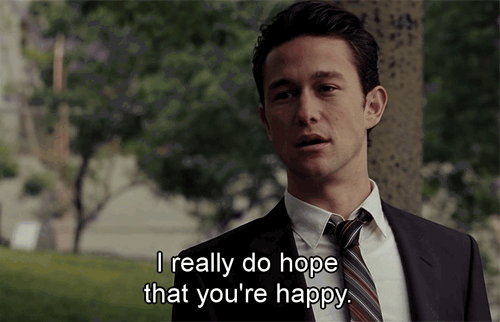 via chicnita.tumblr.com
4. Toy Story 3. Just when we thought that scene where our fave toys were going to die was too emotional, we get an ending with Andy letting go of his favorite gang. We never really thought animated films will make us cry like babies, but the third installment from the Toy Story series did. Good thing they're working on a 4th film, which we're hoping reunites Andy with Woody, Buzz Lightyear, and the rest of the gang somehow—even for a brief moment.
ADVERTISEMENT - CONTINUE READING BELOW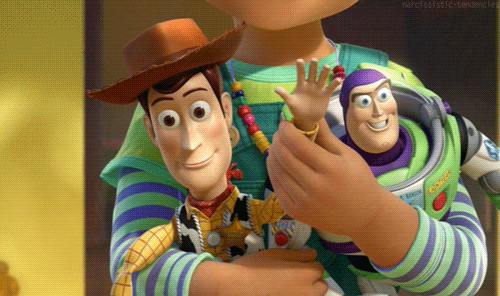 via boykompleksi.tumblr.com
5. The Amazing Spider-Man 2. A few months after we watched Gwen Stacy (Emma Stone) die in the arms of her beloved Peter Parker (Andrew Garfield), we still can't believe it's end game for this 2. Too soon, you guys. The death may have been written in the stars, but still! Can't they just change Emma's hair color to red and cast her again as Mary Jane Watson? *sobs*
ADVERTISEMENT - CONTINUE READING BELOW
6. Titanic. The odds weren't in Jack (Leonardo DiCaprio) and Rose's (Kate Winslet) favor. After fighting for their right to be together—while they were in a sinking ship—Jack dies and sinks with it. We're happy that Rose had a good life after his death, but we're still thinking about all the what ifs had Jack actually lived and they had a family together in America.
ADVERTISEMENT - CONTINUE READING BELOW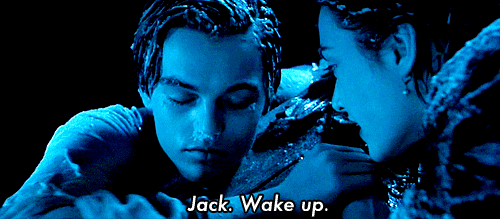 via quietbutdeep.tumblr.com
7. Becoming Jane. This movie portrait of famous writer, Jane Austen, chronicles a young Jane's (Anne Hathaway) struggles to be who she wants to be, and her short-lived romance with Irish man Tom Lefroy in a time when marriage because of love was nearly impossible. Their romance may not have pushed through and just lived in stories Jane has written, but they never really stopped loving each other. Years after they went their separate ways, Tom names his daughter after Jane who's also a fan of her work. Too. Much. Heartbreak.
ADVERTISEMENT - CONTINUE READING BELOW
8. Once. If you enjoy movies with good music, you'd definitely love this film about 2 musicians who meet at a very difficult time in their lives and make great music together. Their chemistry is undeniable. The thing is the girl (Marketa Irglova) is married and has a kid. Of course, they do what's right and she goes back to her husband while the guy (Glen Hansard) follows her advice and gets back together with his ex-girlfriend. It's a refreshing movie to watch in a time when it's a trend in the big screen to have a third party going on for you.
ADVERTISEMENT - CONTINUE READING BELOW
9. Harry Potter and the Deathly Hallows 2. We know we should be rejoicing because after many years, the Dark Lord was finally defeated. But after numerous deaths and knowing that we'll never have another Harry Potter film to look forward to, this final look at Harry, Ron, and Hermione is just a little heartbreaking.
ADVERTISEMENT - CONTINUE READING BELOW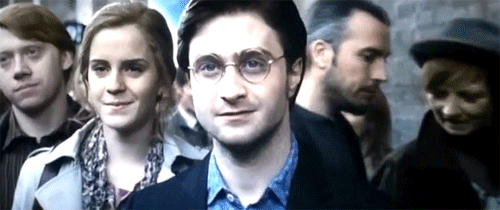 via baby-youcandrivemycar.tumblr.com
10. The Hunger Games: Mockingjay Part 1 (Now Showing). If you're still planning to watch the movie this week in theaters, go click another link on the website (LOLJK!). Like most of you predicted, the movie ended in the part where Peeta (Josh Hutcherson) was rescued and tries to kill Katniss (Jennifer Lawrence) because evil President Snow (Donald Sutherland) brainwashed him so he'd hate and kill her in the end. After all the tears Katniss has cried because she wants Peeta back, he just tries to strangle her to death. Huhu, yes, that's real.
ADVERTISEMENT - CONTINUE READING BELOW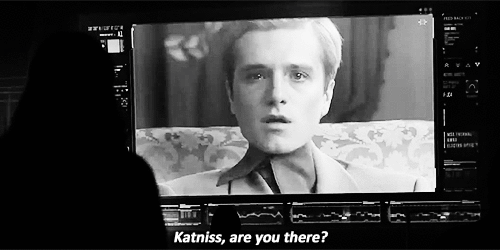 via tributoreader.tumblr.com
Know more movies with bittersweet endings? Share them in the comments or tweet us @candymagdotcom. We always love hearing from you. :)